SERVICE CONCEPT
If the enterprise is a tree, then quality service is nutrition and water, supply the growth of the tree;
If the enterprise is a swordsman, then quality service is swordsman hands sharp sword, everywhere, invincible.
As we all know, customers are the spring of an enterprise's life. An enterprise must provide high-quality services to meet the requirements and wishes of existing and new internal customers and external customers. "Customers are the fountain of an enterprise's life". Without customers, an enterprise cannot survive. Only with good service to get customers, to win reputation for the enterprise, products, management.
Liyuan power, to provide you with professional quality service, welcome new and old customers to visit the guidance!
E-mail:sales@hfliyuan.com
Tel:86-0551-62578999
Add: Liyuan High-tech Industrial Park, intersection of Tangkou Road and Bagongshan Road, Taohua Industrial Park, Jingkai District, Hefei City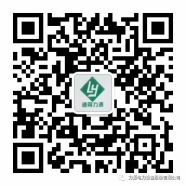 Follow us
---
Copyright ©2023 LIYUAN POWER EQUIPMENT
力源电力