---
HXG-12 (L) type (XGN15) AC high voltage sulfur hexafluoride ring network switchgear
---
High voltage switchgear set
HXG-12(L) type indoor AC high-voltage sulfur hexafluoride ring network switchgear (referred to as "ring network cabinet" by -F) is a new generation of sulfur hexafluoride load switch as the main switch and the whole cabinet adopts air insulation. , Suitable for distribution automation, both compact and expandable metal-enclosed switchgear.
---
---
Overview
HXG-12(L) type indoor AC high-voltage sulfur hexafluoride ring network switchgear (referred to as " ring network cabinet" F) is a new generation of SF6 load switch as the main switch. The whole cabinet adopts air-insulated, compact and expandable metal-enclosed switchgear suitable for distribution automation. The ring network cabinet has the characteristics of simple structure, flexible operation, reliable interlocking, etc. It can provide satisfactory technical solutions for various application occasions and different user requirements. The adoption of sensing technology and protective relay, together with advanced technical performance and light and flexible assembly scheme, fully meet the changing requirements of the market.
This series of ring network cabinets complies with the following IEC standards:
IEC60298 AC metal-enclosed distribution equipment and control equipment (1kV—52kV) (1990), Aml (1993)
IEC60694 Common Specifications for High Voltage Switchgear and Controlgear (1996)
IEC60044-1 instrument transformer first part current transformer
IEC60044-2 Instrument Transformer Part 2 Inductive Voltage Transformer
IEC60056 Universal AC High Voltage Line Switch
IEC60129 Universal AC isolating switch and earthing switch (1984)Aml(1992)Am2(1996)
IEC60256-1 High Voltage Switch — Part (1kV—52kV) (1998)
IEC60420 Universal AC load switch — fuse combination (1990)
IEC60529 switchgear protection level regulation (1P standard)
This series of ring network cabinets meets the following national standards:
GB3906 3-35kV AC metal-enclosed switchgear
GB/Tll022 Common technical requirements for high-voltage switchgear and control equipment standards
GB/T16926 AC high voltage load switch — fuse combination appliance
6B3804 3~63kV AC high voltage load switch
All electrical components in the cabinet meet the standards of each white. The ring network cabinet is metal armored and closed, and the inside of the cabinet is air-insulated. It has terminal substation wiring and wiring suitable for ring network power supply. This series of ring network cabinet equipment adopts standard components, such as vacuum circuit breakers, SF6 load switches, grounding switches, fuses, instrument transformers, and secondary instruments. The combination of these components can meet the requirements of various design schemes. A low-voltage box can be added as needed. The product has a reliable mechanical interlock device, which can meet the functional requirements of "five defenses".
Main purpose and applicable environment
The ring network cabinet is suitable for indoor power distribution devices with three-phase AC 50Hz and rated voltage of 12kV. It is widely used in industrial and civil cable ring networks and power supply terminals, especially for small: sub-distribution stations, switching stations , Mining enterprises, urban residential areas, airports, railways, tunnels, high-rise buildings and other power systems for receiving and distributing electric energy.
Applicable environmental conditions
1. Altitude: no more than 1000m;
2. Ambient temperature: -25℃~+40℃
3. Relative air humidity: the daily average value is not more than 95%, and the monthly average value is not more than 90%:
4. There is no serious pollution in the surrounding air, such as dust, smoke, corrosives, flammable gas, gasoline and salt, etc.:
5. Earthquake intensity: 8 degrees;
6. When the conditions of use are different or there are special requirements, it is necessary to negotiate with the manufacturer.
Model meaning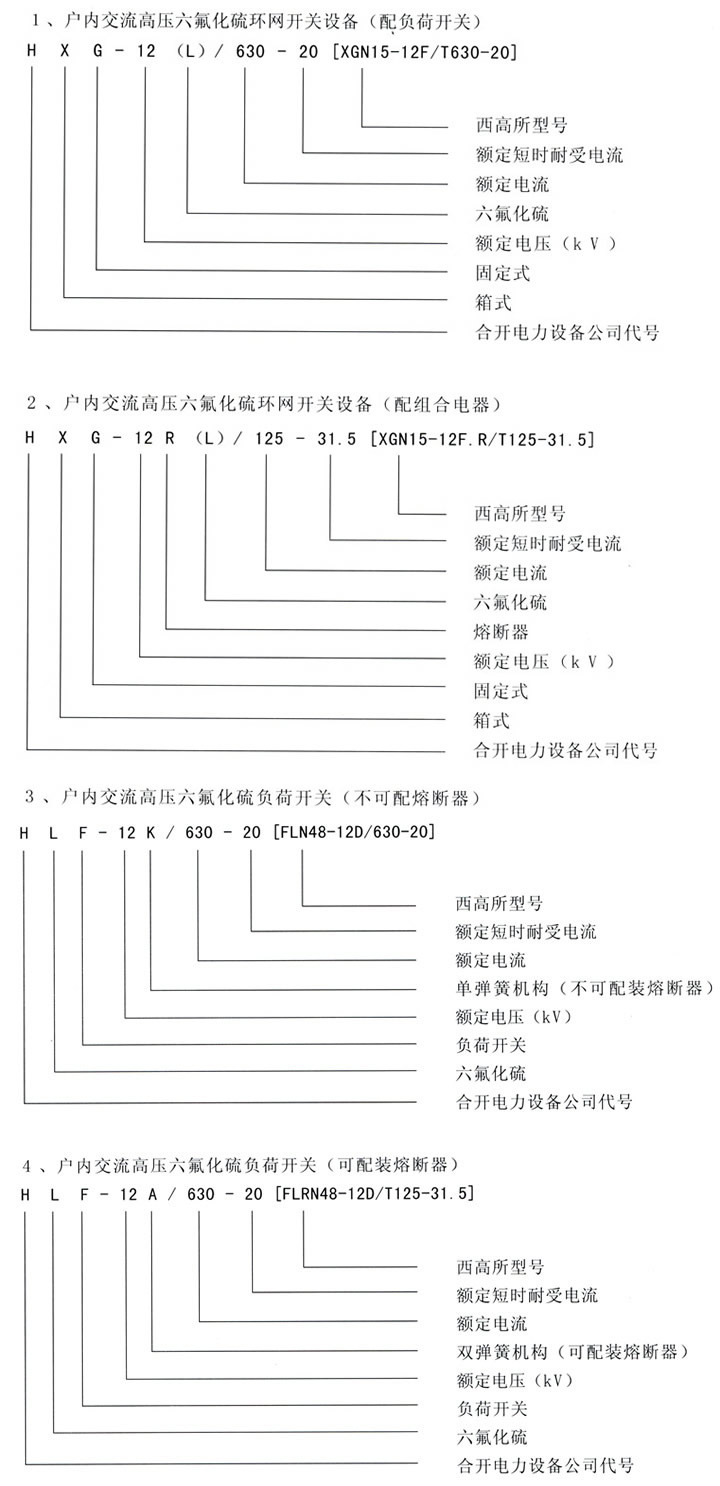 Technical parameters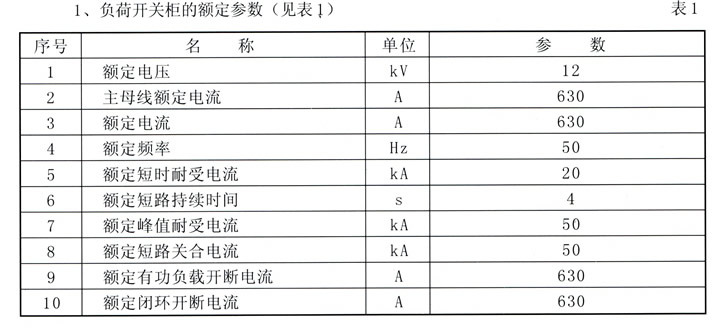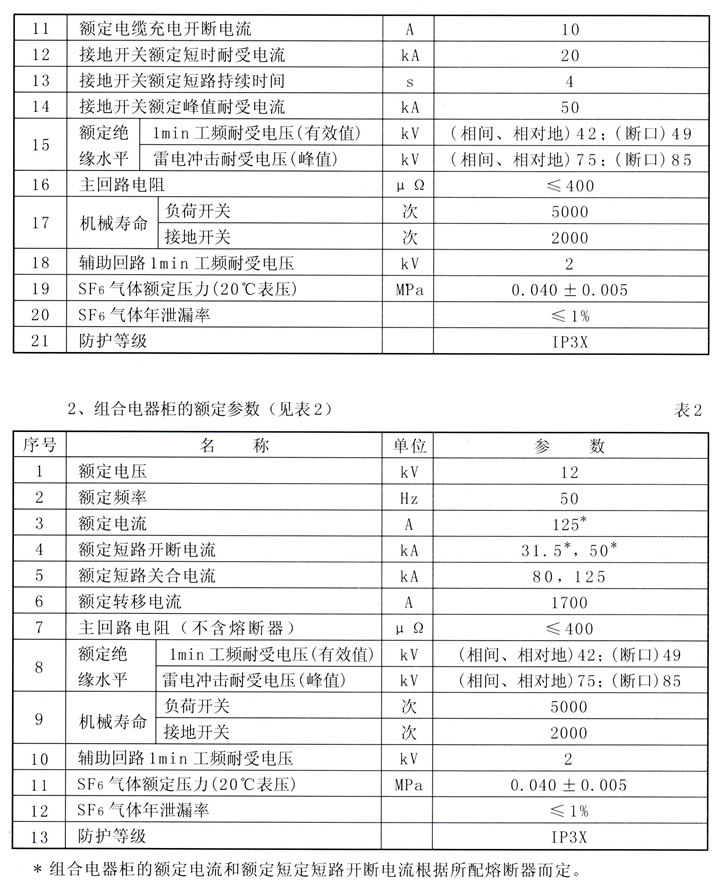 < /center>

Overview of the main structure of the ring main unit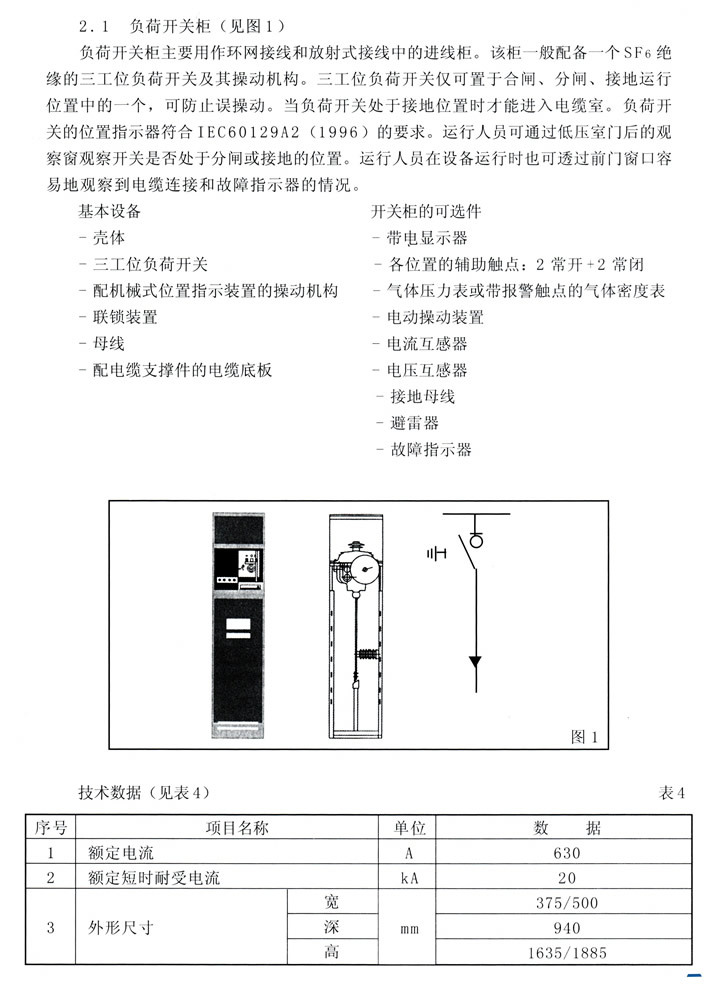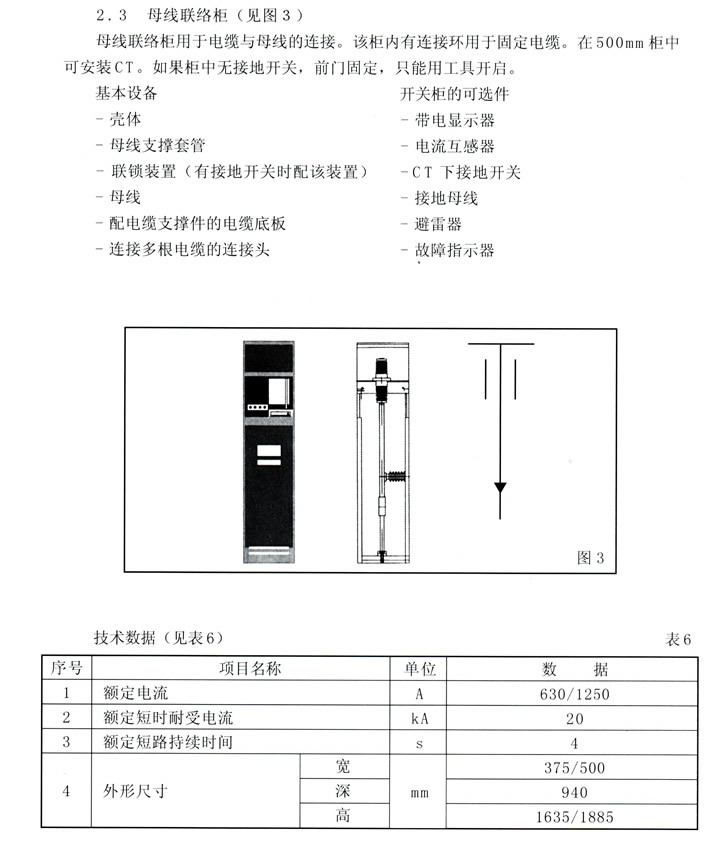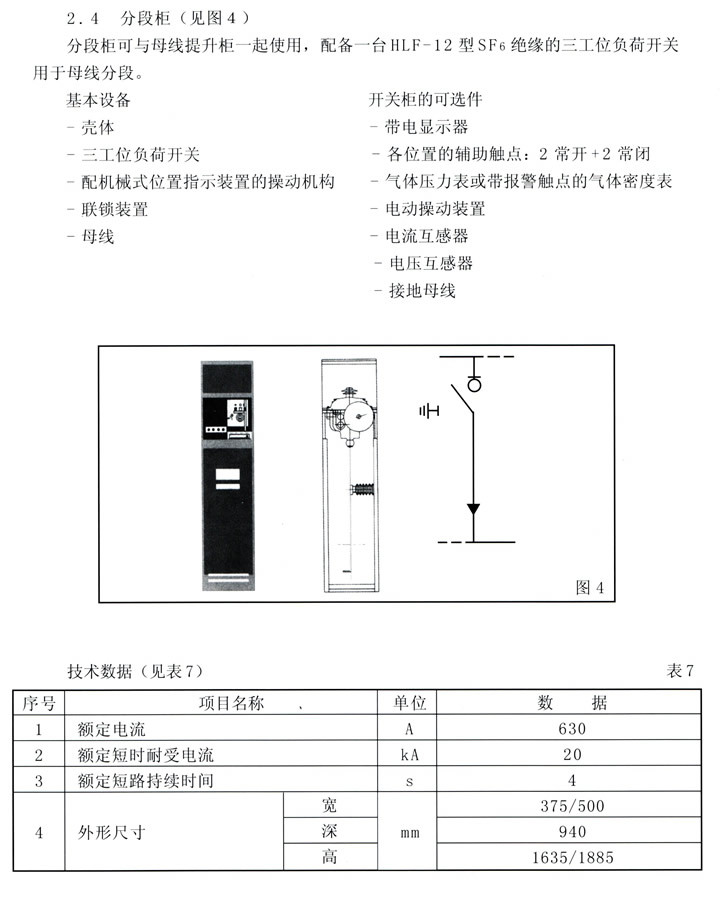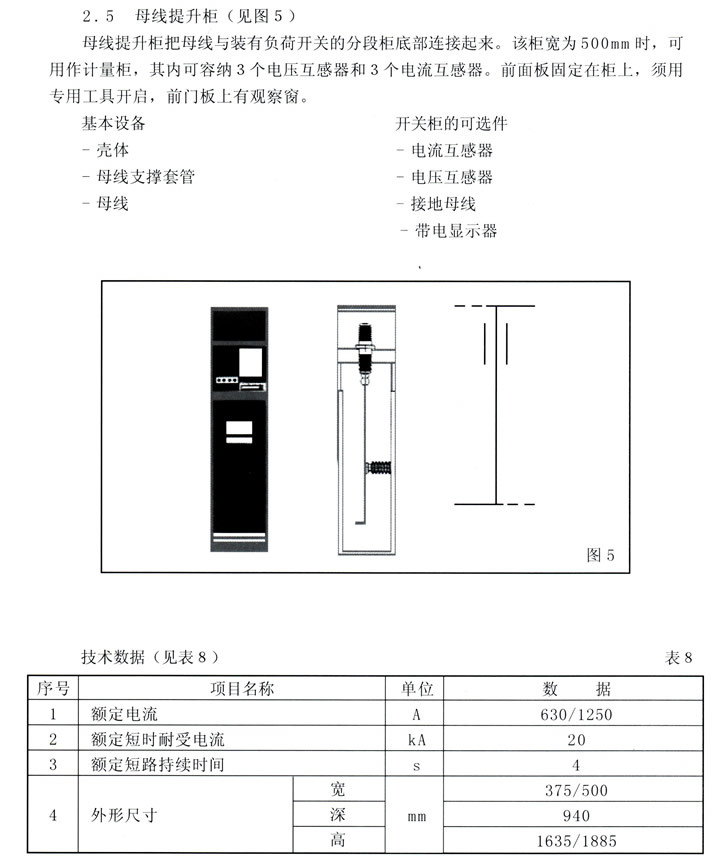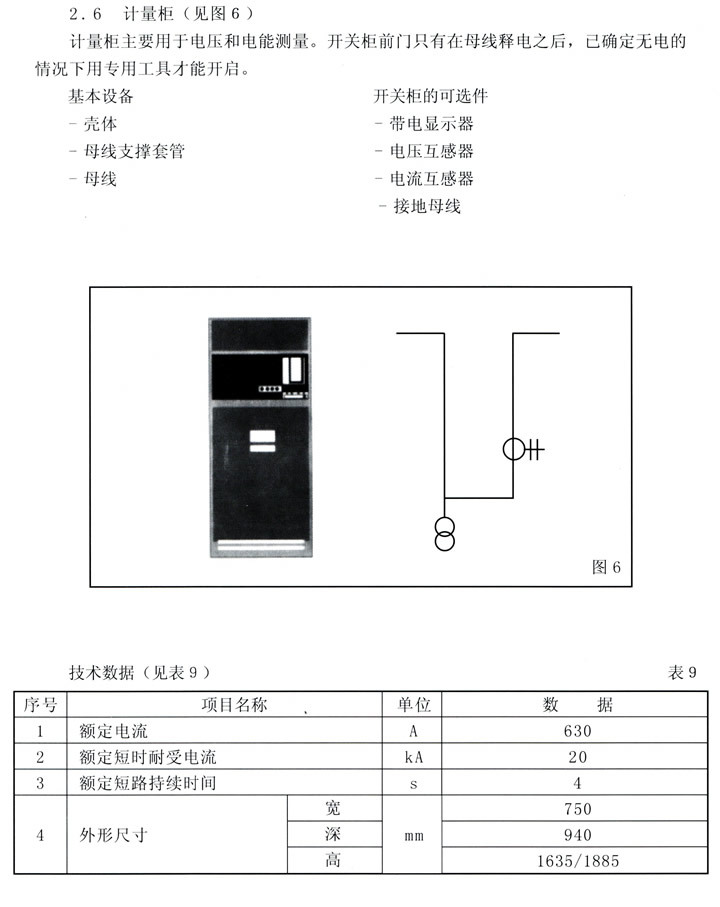 < /center>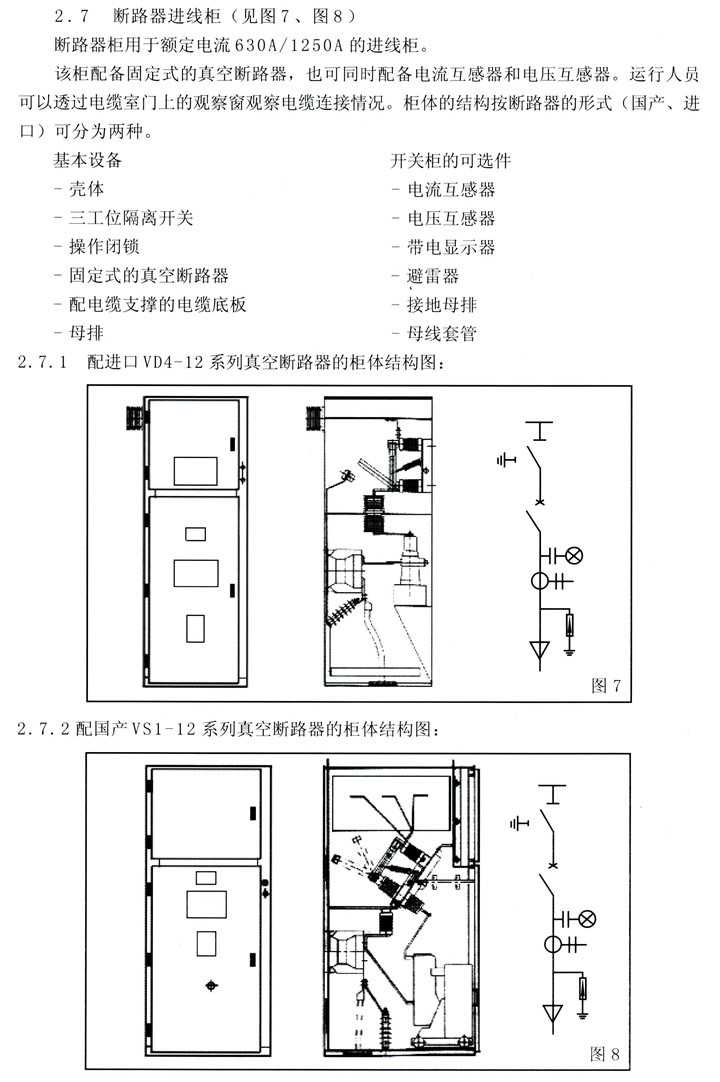 < /center>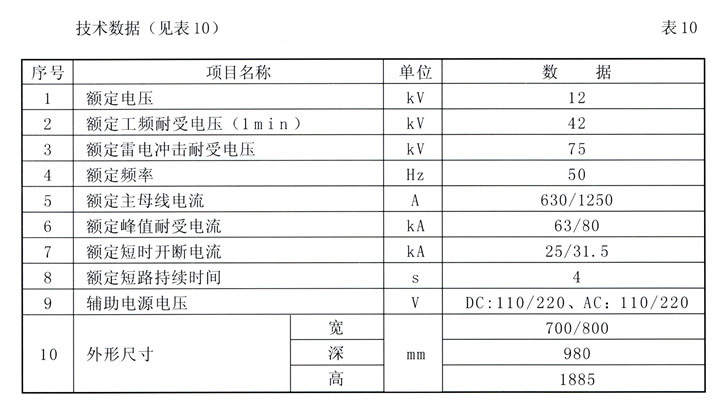 The main scheme of the ring main unit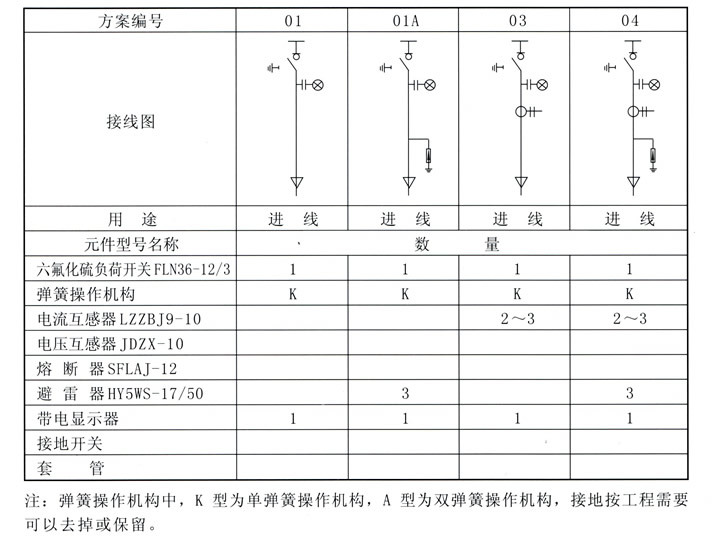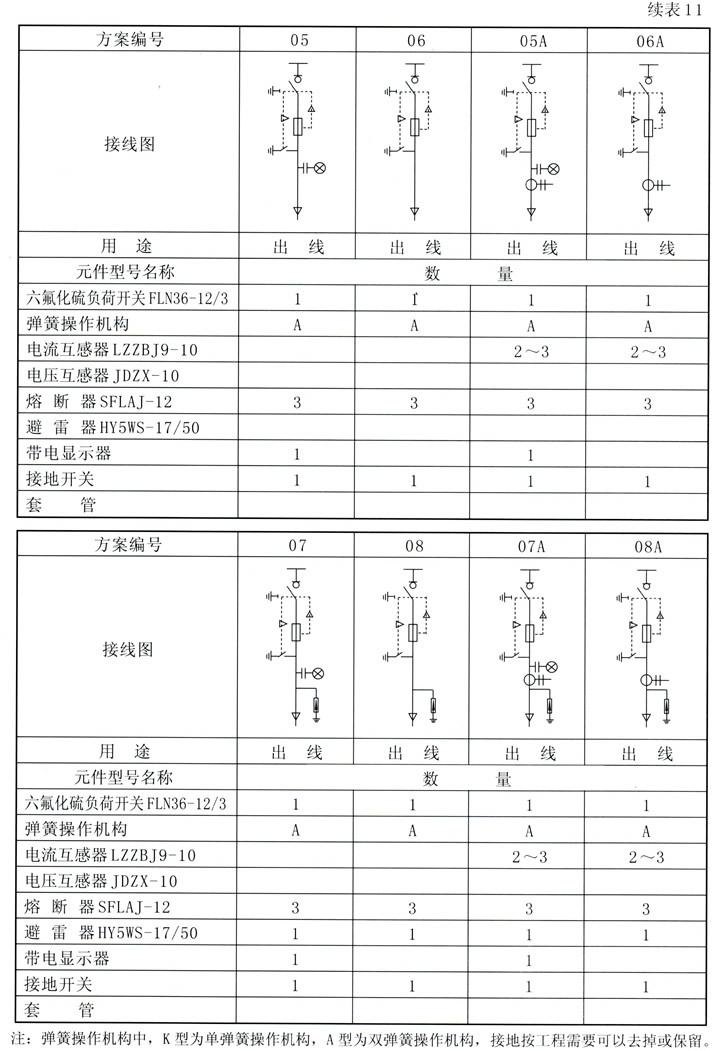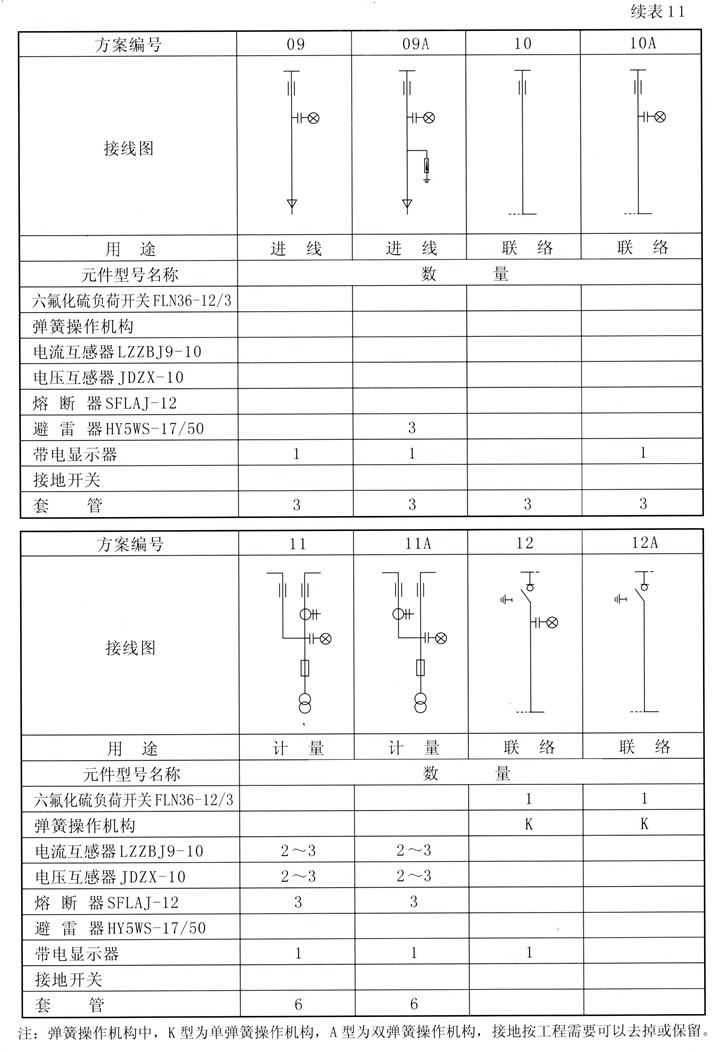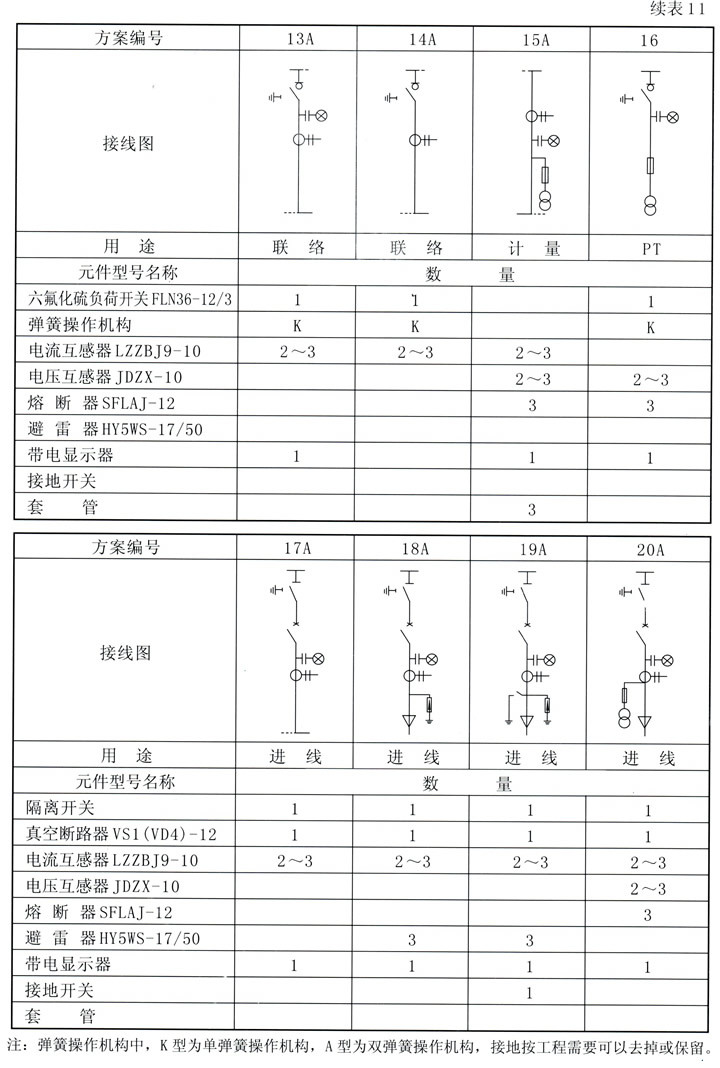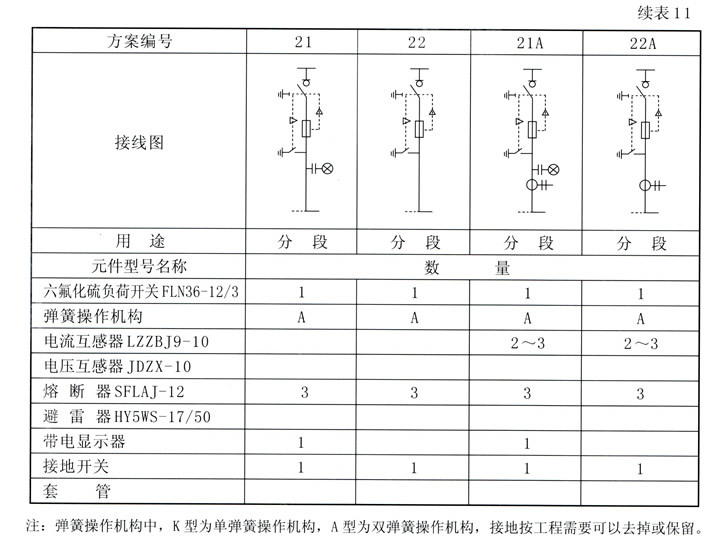 < /center>

Lockout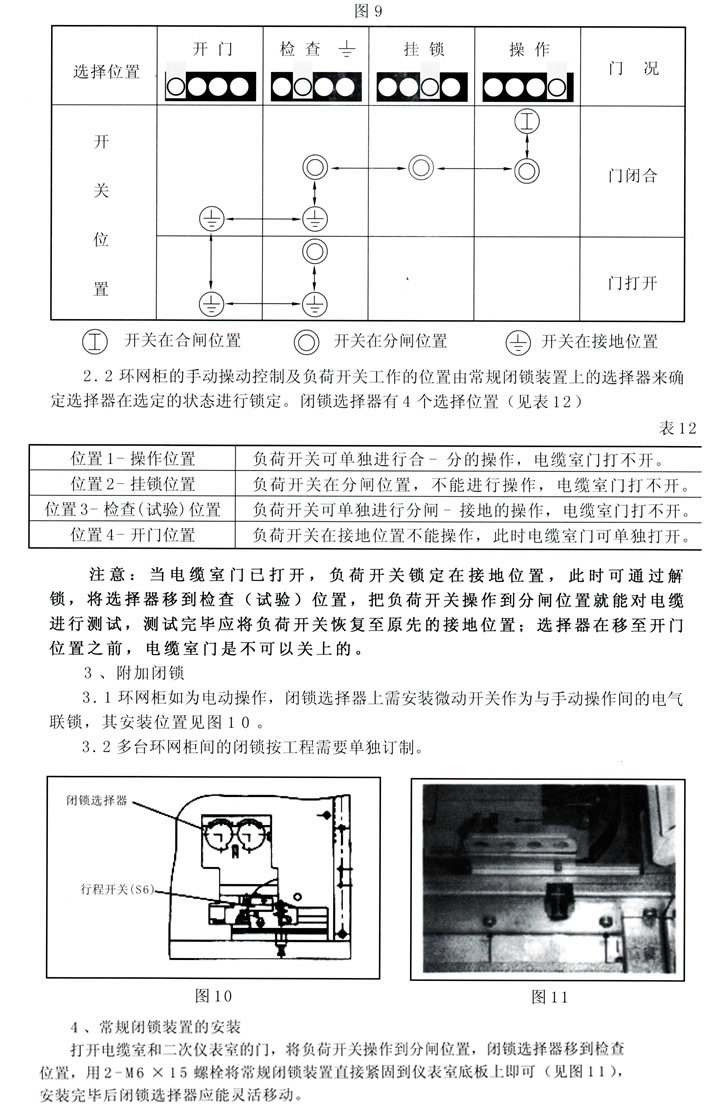 Load switch installation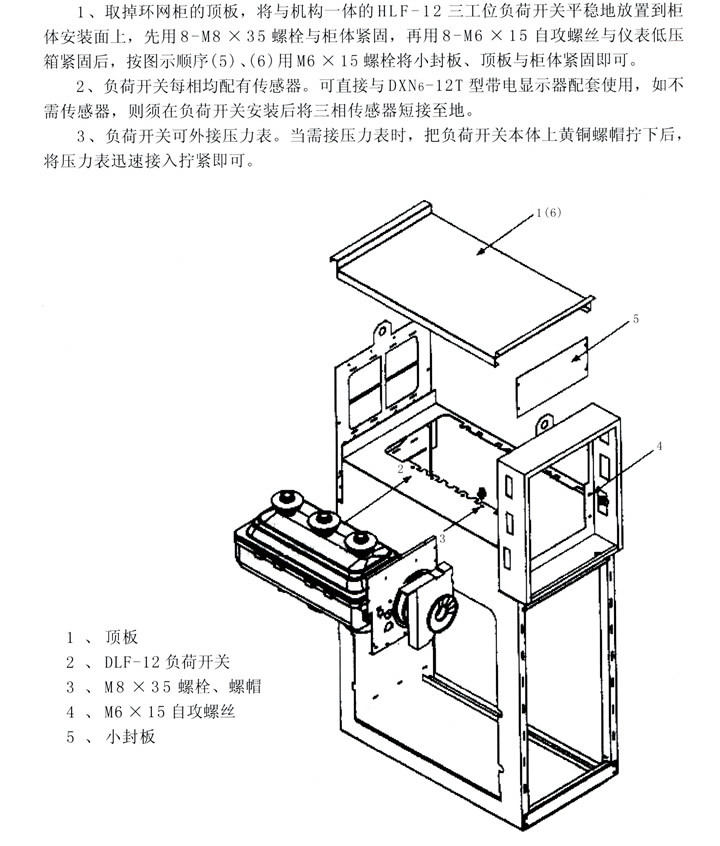 RMU installation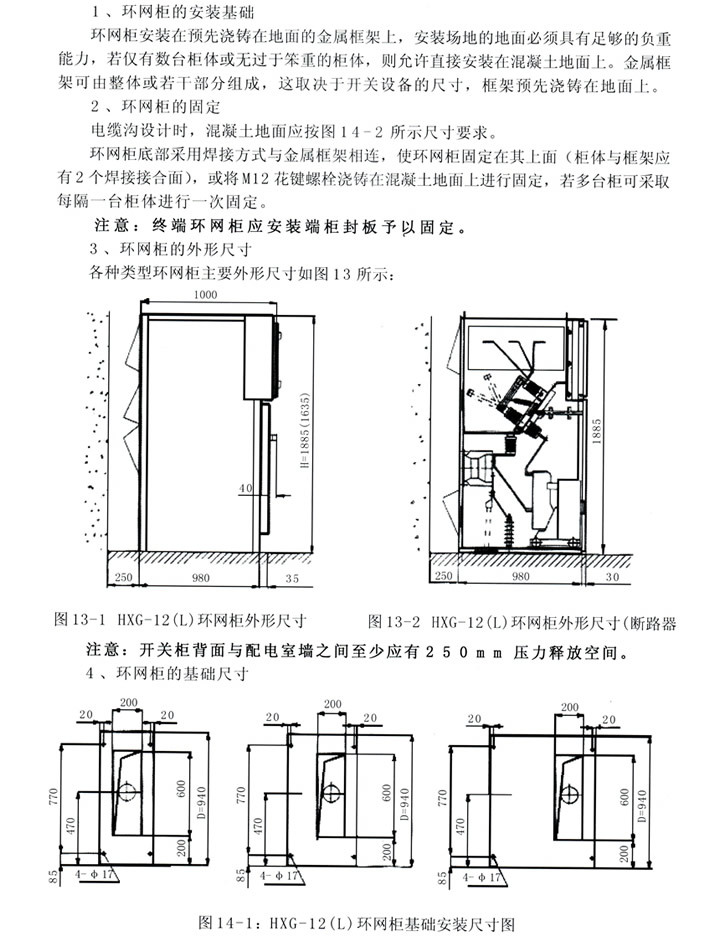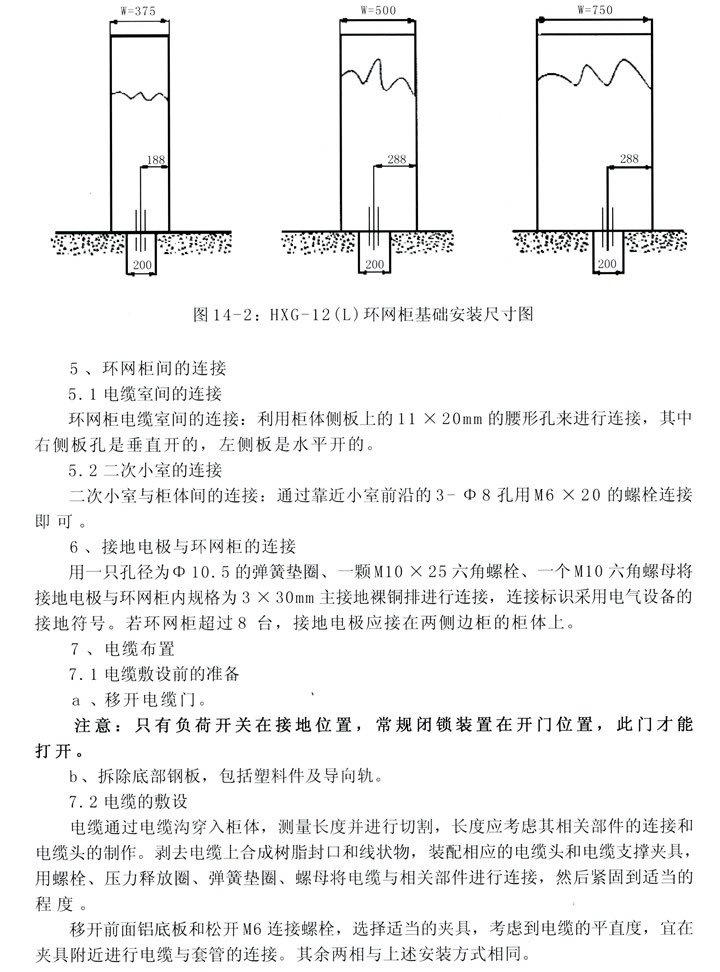 < /center>

Use and operation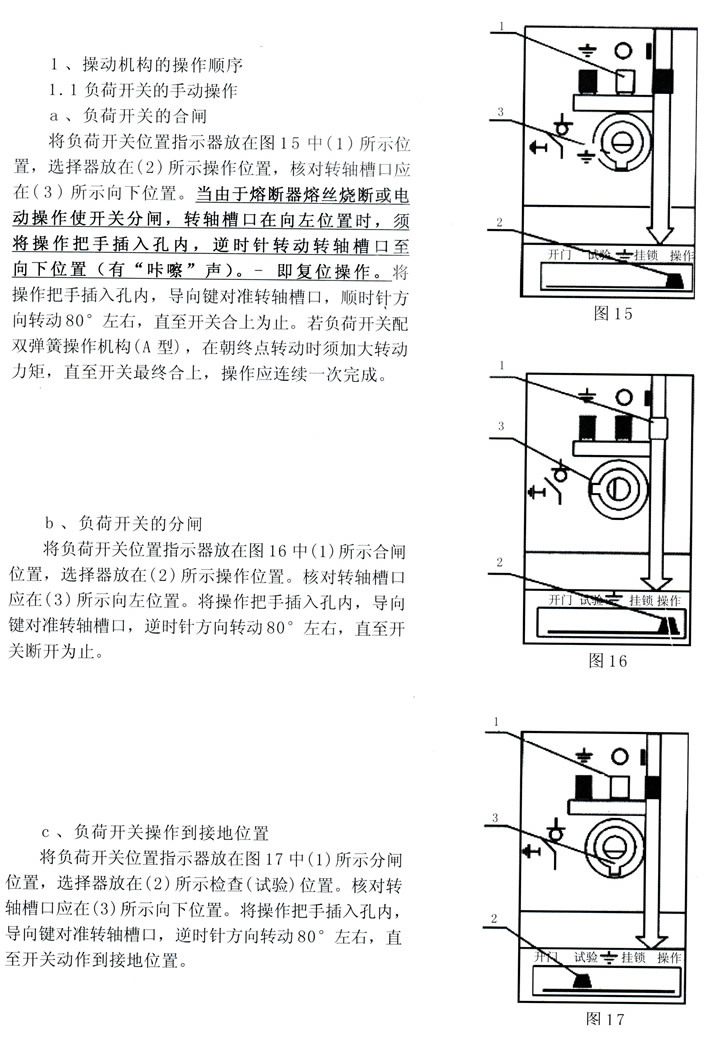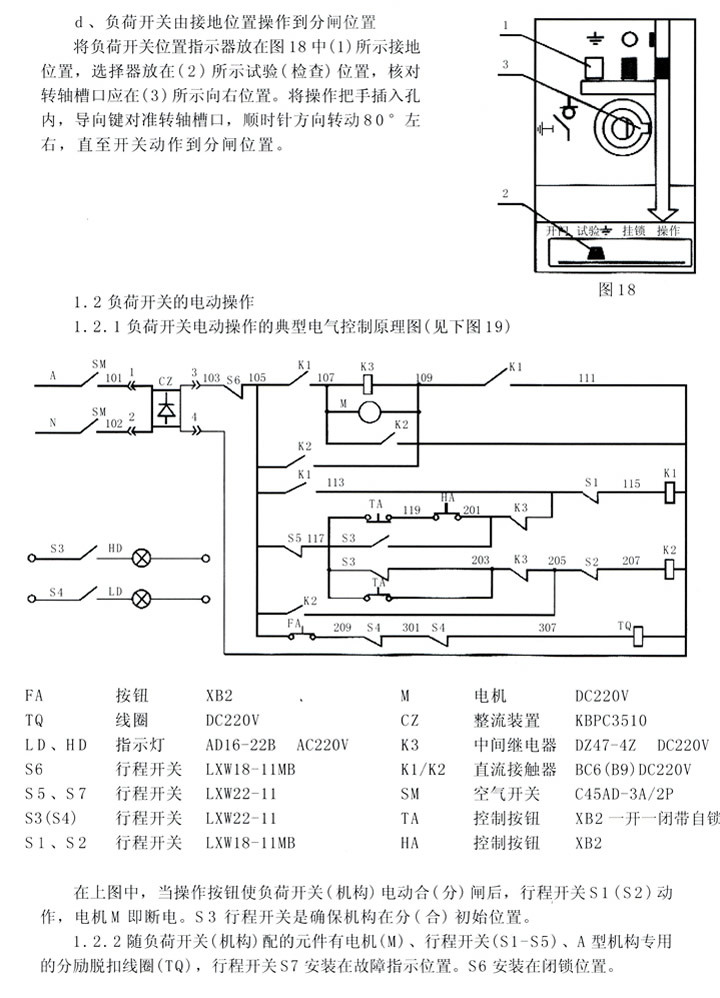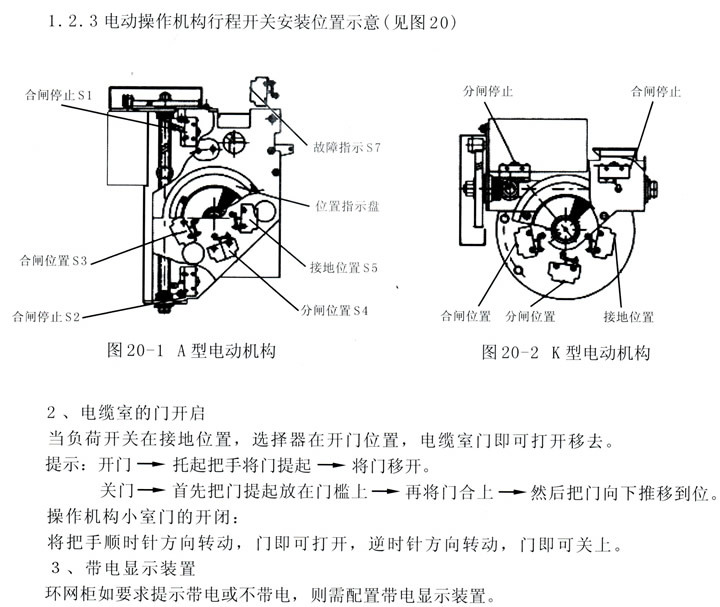 Care and Maintenance
The general time limit for maintenance and maintenance of the equipment in the ring main unit is three years under normal conditions. The single-spring and double-spring operating mechanisms of the load switch are maintenance-free and do not require any lubrication. Before the relay protection device is put into operation, it shall be calibrated according to the requirements of the manufacturer.
The specific maintenance measures are as follows:
(1) Tighten all electrical connections (main bus, switches, cables, meters, etc.)
(2) Clean all components (load switch, line switch, tripping mechanism, motor, etc.) with a vacuum cleaner, and conduct a visual inspection.
(3) Perform a closing/opening operation on all switches, including the grounding switch.
(4) Turn on the auxiliary control power supply (no remote control signal is given) to perform an electrical sequence operation.
(5) Clean the busbar room and cable room. Open the upper part of the cabinet to clean the insulating part and bus bar of the load switch, and wipe it with a clean soft cloth. For the dust and sticky grease dirt with deep accumulation, you can clean it with a cloth dipped in a small amount of alkaline detergent, and then use a clean cloth dipped in water to clean it , and finally use a dry rag to wipe the surface carefully, and use the same method to clean the cable room (bottom of the load switch, transformer, busbar and line switch, etc.).
Note: Do not use chloroform, carbon tetrachloride or various types of alcohol for cleaning.
Acceptance requirements: all parts should be in good condition, there should be no obvious discharge traces or damage, there should be no obvious overheating at the connection contact surface, and any unqualified parts should be replaced.
Common faults and troubleshooting methods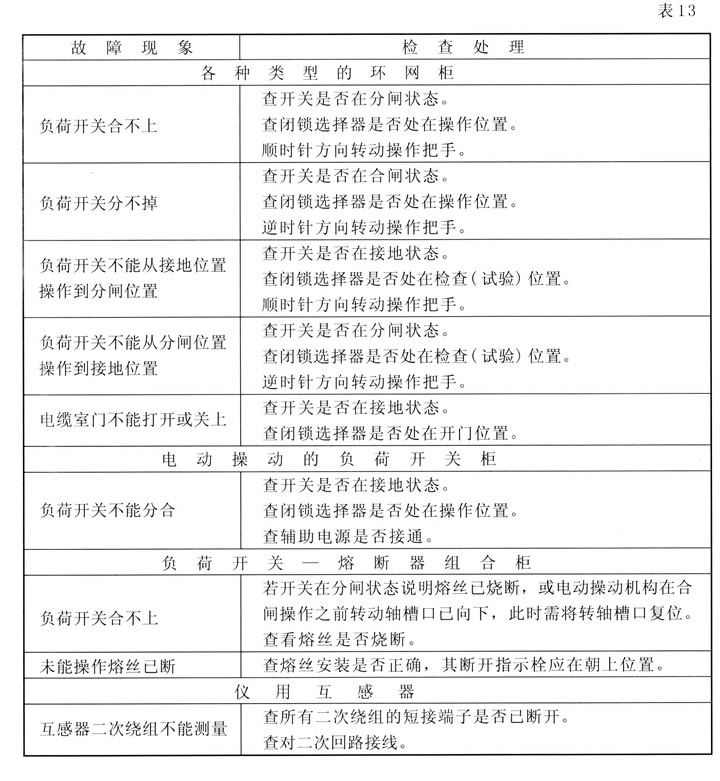 < /p>
Accessories and wearing parts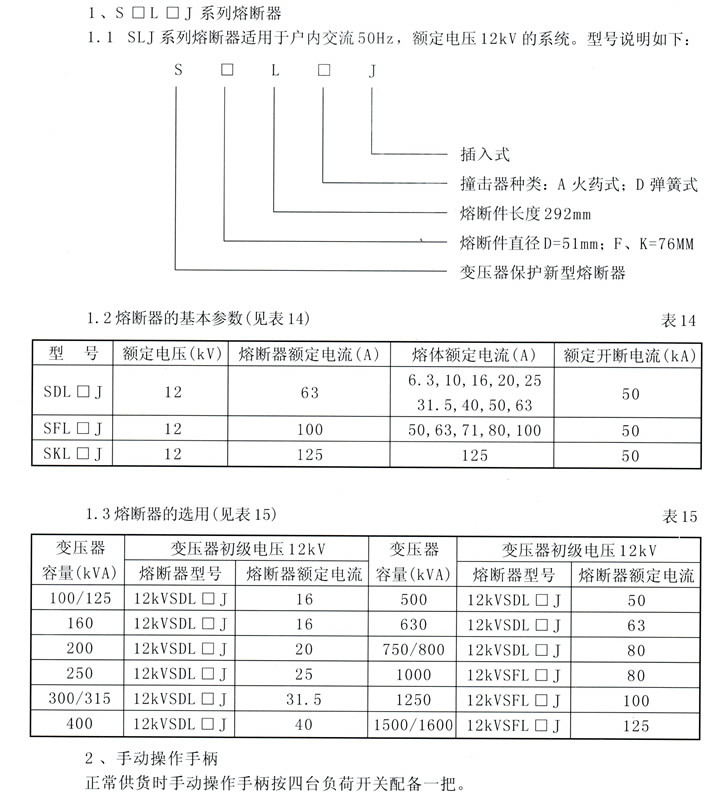 Wiring example of typical user scheme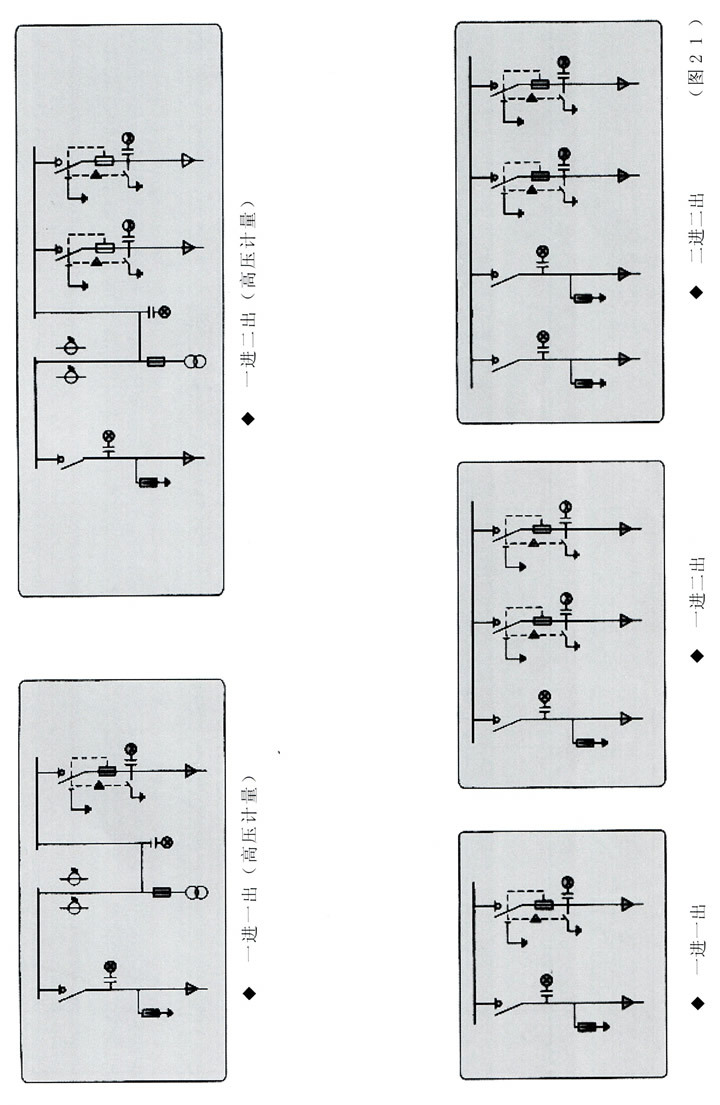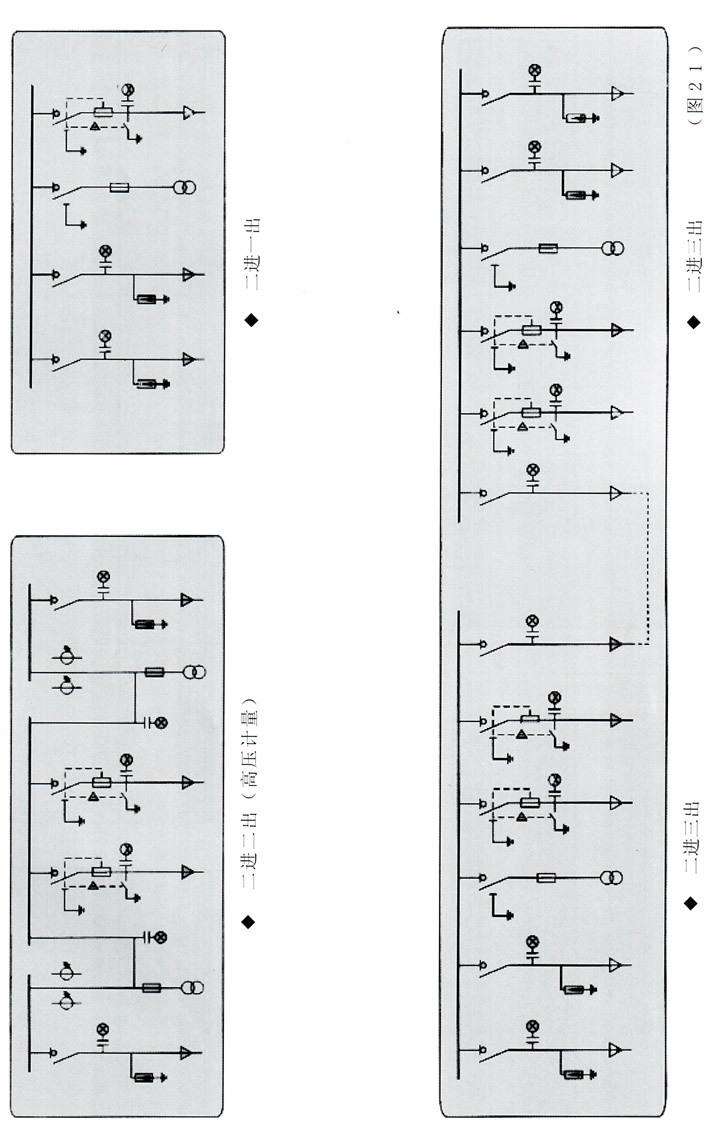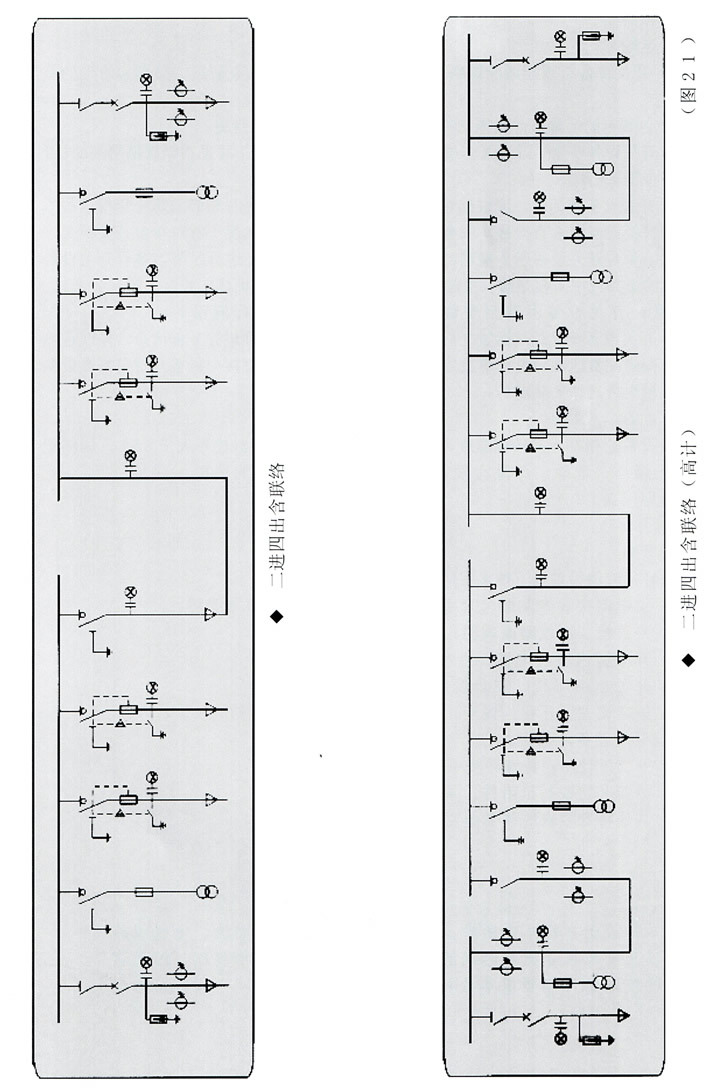 Shipping and Storage
Transport
1. The switchgear must be able to adapt to the transportation of railways and roads, and the outer packaging has the ability of shockproof, moisture-proof and dust-proof.
2. The ability of the packaging box to resist shock and vibration during transportation complies with the provisions of GB8166.
3. The switchgear can be transported by a hand-push forklift or a freight forklift. Under special circumstances, steel pipes can be used to pave and roll (the number of pipes should not be less than 4).
4. When loading and unloading the switchgear, it should be loaded and unloaded according to the storage and transportation instruction marks on the packing box to prevent cargo damage accidents. The switchgear should usually be moved vertically, and tilting or overturning should be avoided. If the entrance height is not enough; a single switchgear is allowed to be moved obliquely. A single switchgear is lifted with 2 steel wire ropes on the lifting lugs on the top of the cabinet, and 4 steel wire ropes of sufficient length must be used when lifting multiple switchgear as a whole group (no more than 4 cabinets, and the length does not exceed 2 meters) ).
Note: the switchgear is not allowed to be lifted by the switch parts installed in the cabinet1
5. The switchgear may be damaged after long-distance transportation, so unpacking inspection must be carried out. If transportation damage is found, the freight department should be notified immediately for accident handling. If the switchgear is directly delivered to the customer after leaving the factory, it only needs to cover the equipment with a plastic bag and send it to the installation site.
Storage
When the switchgear is stored, the ambient temperature is -25℃~+40℃, the relative humidity is not more than 35%, and there is no fire, explosion, danger, serious pollution, chemical corrosion and severe vibration around. The storage period is 12 months.
Order Notes
Please provide the following technical information when ordering:
1. Main circuit wiring scheme number and main circuit diagram, arrangement diagram and floor plan;
2. Schematic diagram of the secondary circuit of the switchgear;
3. The model, specification and quantity of all electrical components in the switch cabinet:
4. The material, specification and quantity of the main busbar and branch busbar of the switchgear;
5. If you need to set up a low-voltage box, you should explain:
6. Summary table of electrical equipment:
7. When the switchgear is used in special environmental conditions, it should be explained:
8. When other or excess accessories and spare parts are needed, the type and quantity should be mentioned.
9. For other special requirements, please explain in writing.

Keywords: high voltage | low ark | box complete sets of equipment