LYSPC intelligent low-voltage power distribution system
---
Category: Low-voltage Switchgear
Description: It mainly produces all kinds of high, medium and low voltage switchgear. Since its establishment, it has developed rapidly with the support of the majority of users. At present, it has a number of advanced machinery and equipment production lines and a scientific research and management team composed of middle and senior talents with rich experience and strong technical force. Technological level and product quality, to better serve our customers.
Keywords: high-voltage switchgear, medium-voltage switchgear, low-voltage switchgear, box-type substation, integrated distribution station
---
Product Description
System Introduction< /span>
LY< /span>SPC intelligent low-voltage power distribution system is a new generation of modularization launched by Liyuan Power The power management system is designed with modularization, standardization and intelligence, and the Internet of Things technology is implanted to create a big data power management system based on cloud computing. It is suitable for finance, telecommunications, power dispatching, government and IT industries, etc., providing users with high-quality AC power and advanced power management functions.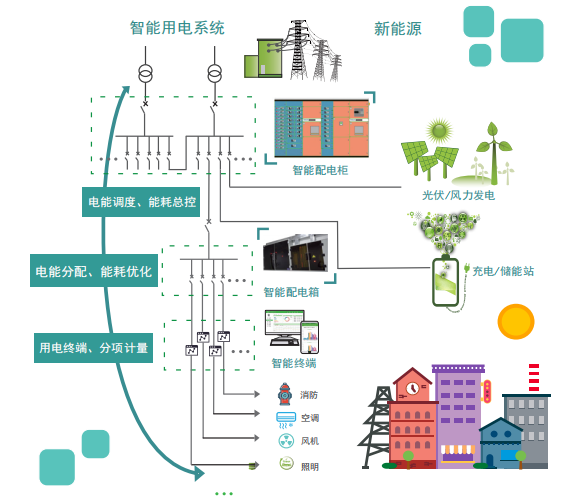 System Composition< /span>
Power distribution equipment can be mainly Line cabinet, smart capacitor cabinet, feeder cabinet, bus tie cabinet, dual power switching cabinet, motor control cabinet, etc.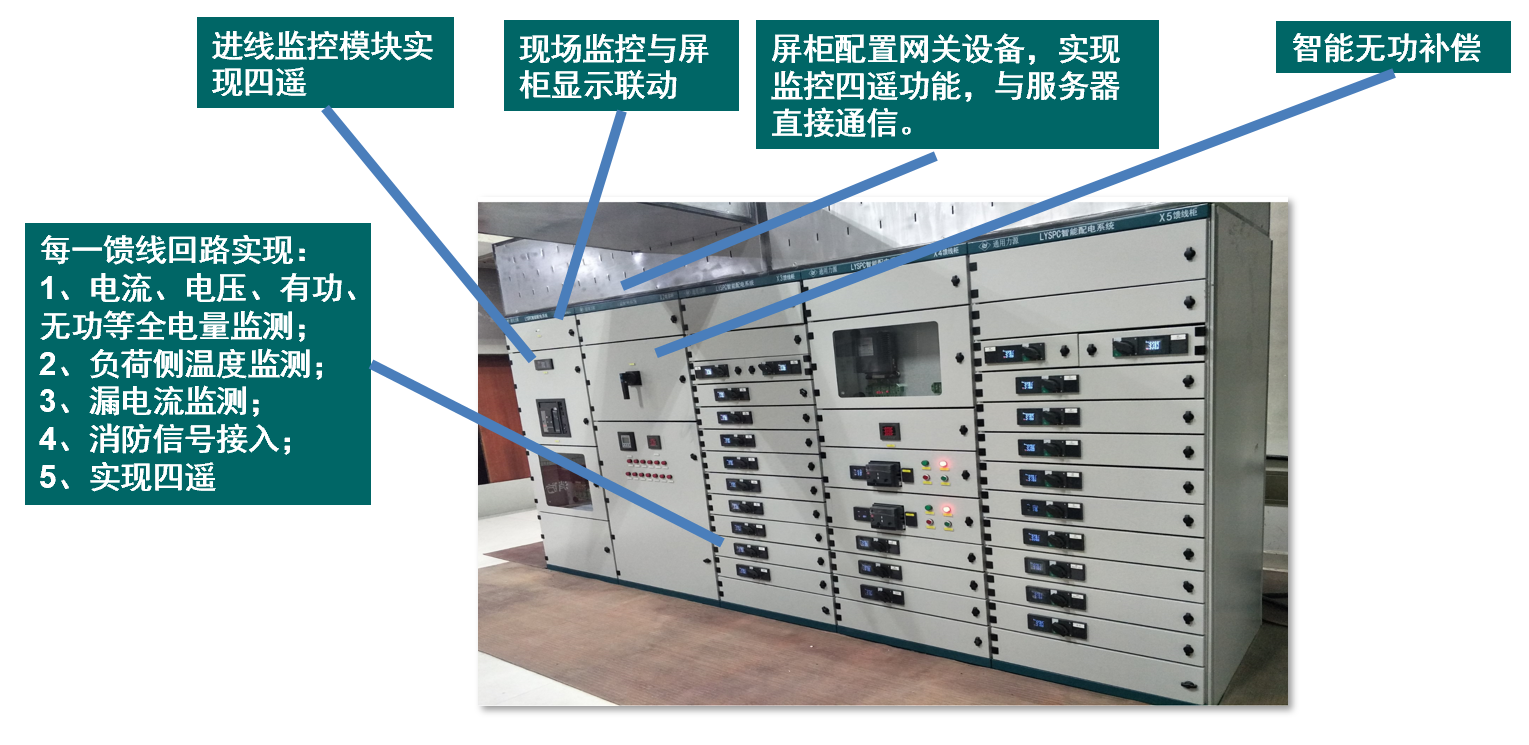 Smart Feeder Module
Intelligent feeder module realizes intelligence , Modular design, the electrical structure, intelligent monitoring adopts a revolutionary integration design method, designed as a standard combined modular unit, compatible with the mainstream low-voltage molded case air circuit breaker in the market.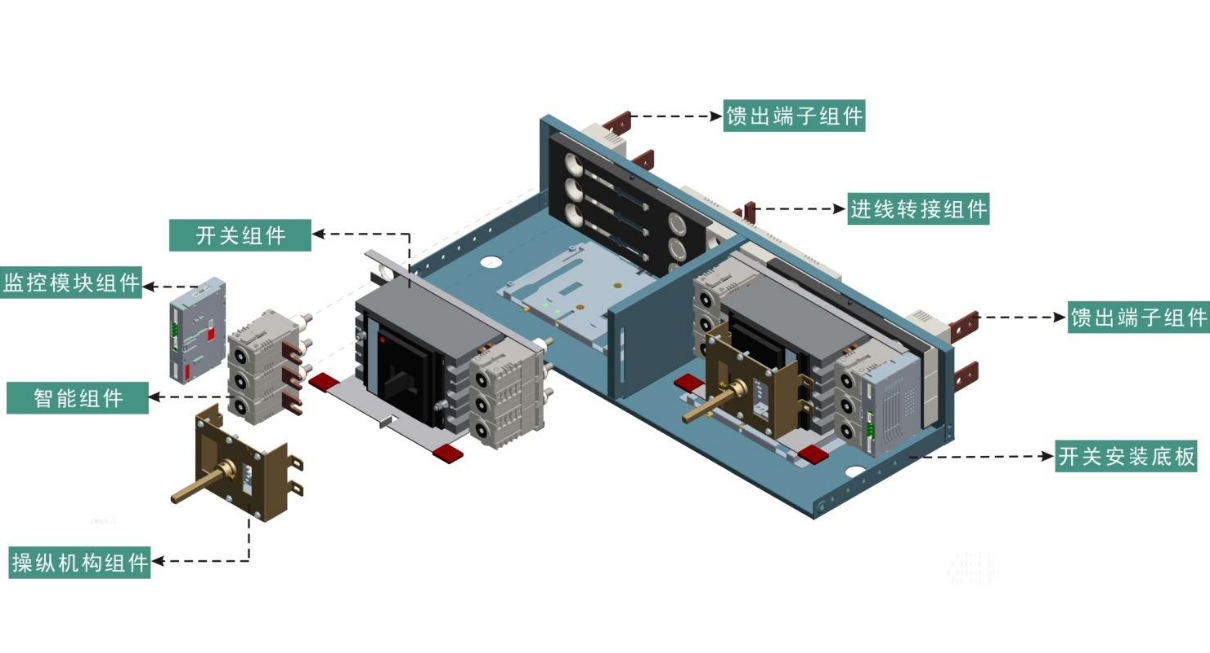 Intelligent monitoring module
● Intelligent acquisition module and transfer The plug-in connection of the components realizes the connection of electricity and temperature without secondary line connection. It has complete secondary interfaces such as fire protection, switching value, control, leakage current monitoring, etc.
● Embedded The acquisition method of the sensor can realize the signal transmission at the milliamp level, and the monitoring module can directly acquire it without secondary conversion.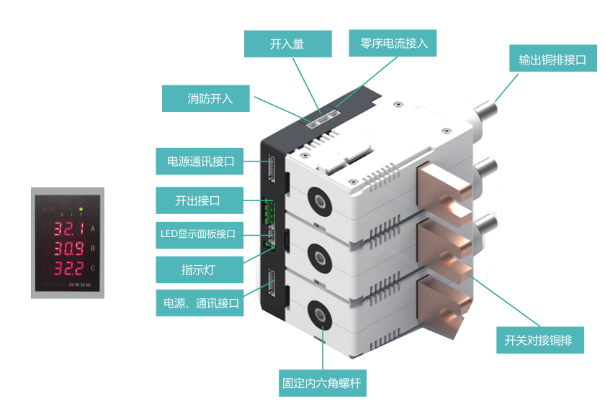 Smart Power Distribution Cabinets
Intelligent power distribution cabinet consists of standard The intelligent feeder module is built with building blocks, and all modules are intelligent. Full monitoring of the module can be achieved, and an electrical fire warning system can be integrated at the same time.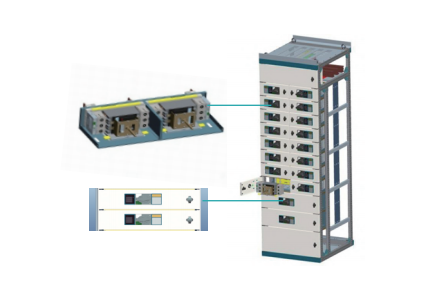 LYSPC Intelligent Power Distribution Management Platform
Intelligent power distribution management platform 24/7 Monitor the operation of power distribution equipment, and analyze the operation status of the power distribution system, sudden alarms, gradual warnings, and power consumption management through preset monitoring logic.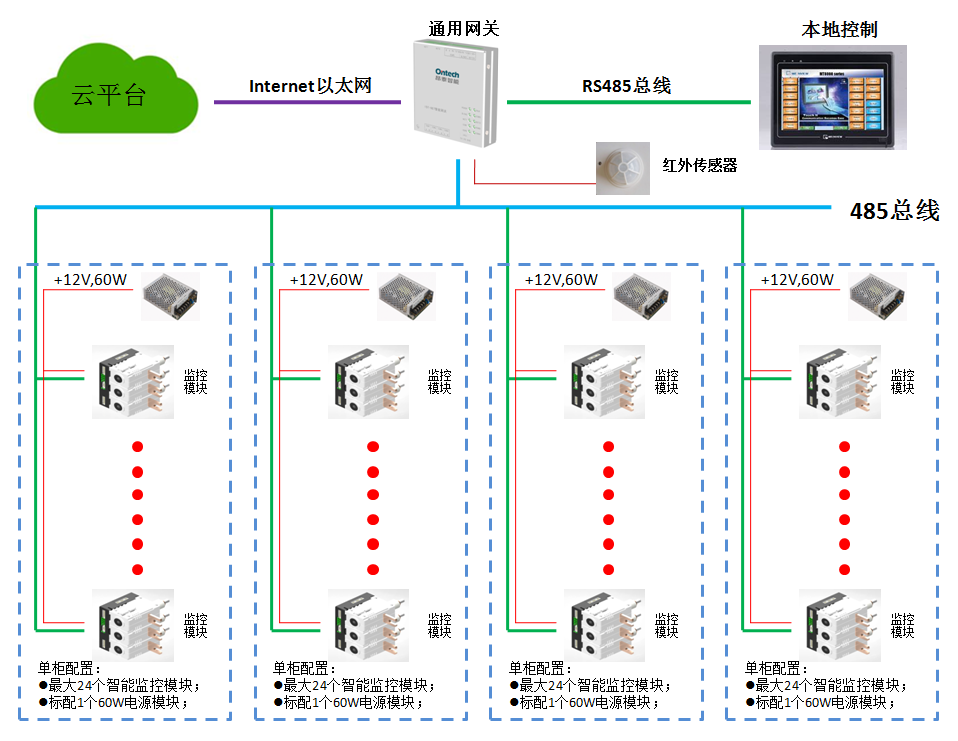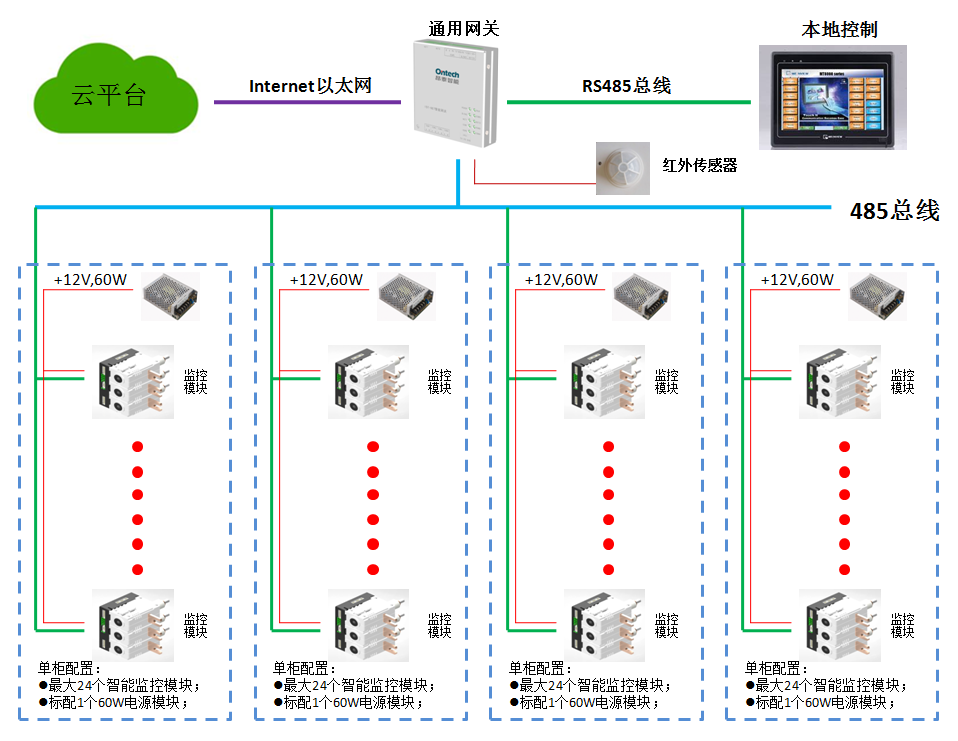 Technical Features< /span>
1. Modular design- Simple and convenient operation and maintenance
● Standard functional units Modular design, highly integrated once and twice, taking into account the safety of electricity consumption, at the same time, it can be easily withdrawn for maintenance.
● The circuit breaker and intelligent inspection and control module can be independently repaired and maintained on the front.
2. Modular design- Safe and reliable system
● breaker passed The module components are connected to the main circuit to avoid the problem of easy heating of the connectors.
● Outlet circuit breaker The lower port adopts temperature monitoring to monitor the loop heating problem in real time.
● breaker module After the module is pulled out, the live parts are automatically protected by a cover plate.
3. Standardized production - fast Response
Standard production, fast response, Guarantee quality.
4. Infrared detection - saving Equipment energy consumption
Run to realize on-site infrared monitoring, By sensing whether there is someone in the power distribution room, the monitoring system controls the display system on the counter to turn on and off, which not only saves electricity, but also prolongs the service life of the display system, and can be linked with video, access control, etc.
Six cores Advantages
1. Modular design, Flexibility to respond to business needs
2. Rapid deployment, optimization Business Process
3. High efficiency and energy saving, achieve Green business goals
4. Convenient operation and maintenance, Increase business value
5. Intelligent monitoring, guarantee Business Operations
6. Exquisite craftsmanship, enhance Business Image