XGN17-40.5 box type fixed high voltage switchgear
---
Category: High Voltage Switchgear
Description: It mainly produces all kinds of high, medium and low voltage switchgear. Since its establishment, it has developed rapidly with the support of the majority of users. At present, it has a number of advanced machinery and equipment production lines and a scientific research and management team composed of middle and senior talents with rich experience and strong technical force. Technological level and product quality, to better serve our customers.
Keywords: high-voltage switchgear, medium-voltage switchgear, low-voltage switchgear, box-type substation, integrated distribution station
---
Main purpose
XGNl7-40.5 box-type fixed AC metal-enclosed switchgear is designed according to GB3906-91 "3—35kV AC metal-enclosed switchgear". Its shell conforms to the IP2X protection level stipulated by GB4208-93. The switchgear is an indoor complete set of three-phase AC 50Hz single busbar and a busbar with bypass system, which is used for receiving and distributing 35kV network power.
Use ambient conditions
a. Altitude: no more than 1000 meters;
b. Ambient temperature: upper limit +40℃~lower limit -5℃;
c. Relative humidity: the daily average is not more than 85% (+25~C);
d. Earthquake intensity: no severe vibration and turbulence and vertical inclination; places exceeding 5 degrees;
e. Environmental conditions: a place without explosion hazard.
Note: When the above normal use conditions are exceeded, the user can negotiate with the manufacturer to determine
Model meaning

High voltage cabinet technical parameters

GN27-35 isolating switch technical parameters

Main technical parameters of R-C type overvoltage absorber

Technical parameters of vacuum circuit breaker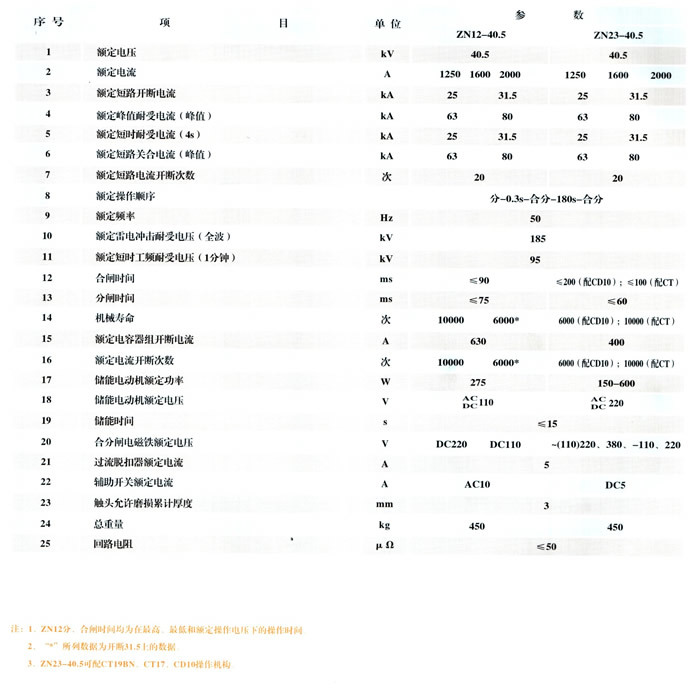 Technical parameters of sulfur hexafluoride circuit breaker LN2-40.5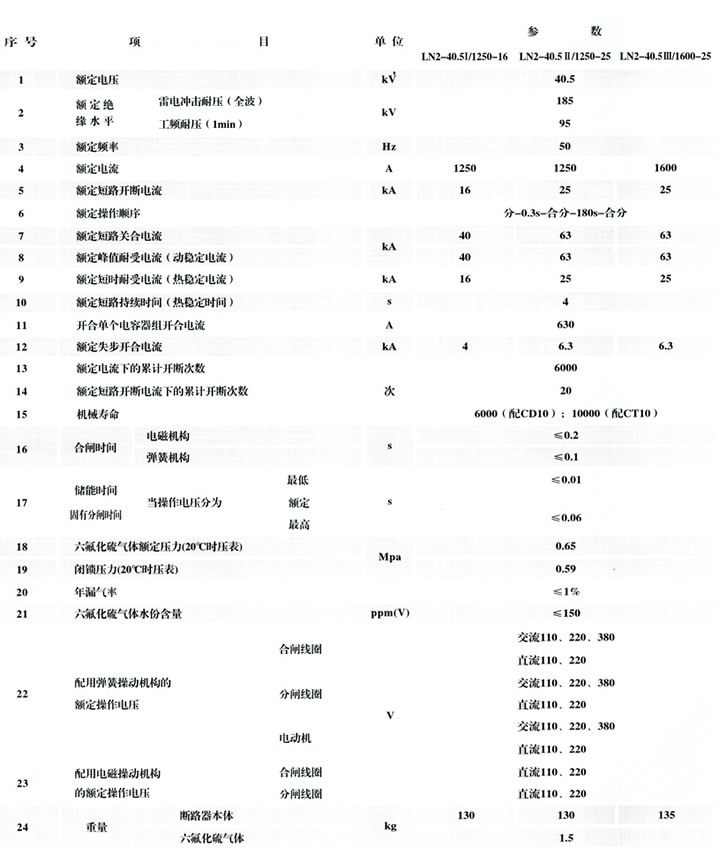 LCZ-35 current transformer technical parameters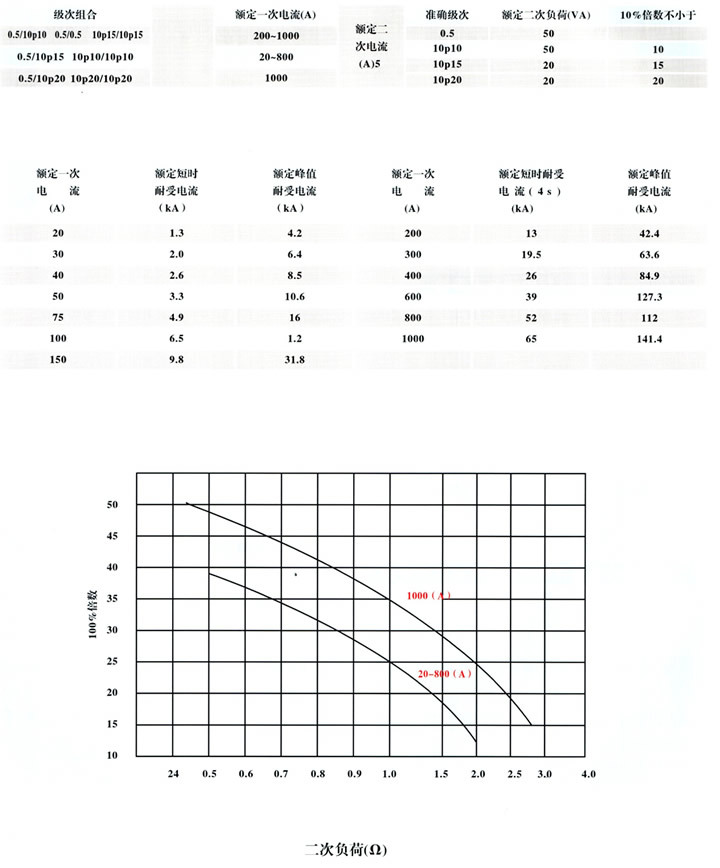 Technical parameters of voltage transformer
RN2 type high voltage fuse technical parameters

35KV No-gap Zinc Oxide Arrester Technical Parameters

Main structural features
XGNl7-40.5 box-type fixed AC metal-enclosed switchgear is a fixed structure, and its basic skeleton is welded by copper and steel plate bending parts, and the cabinet shell has a protection level of 1P2X;
The switchgear is mainly assembled from the front cabinet and the rear cabinet, and corresponding functional units are set up according to different purposes. The insulation distance is not less than 300mm, and the internal structure is shown in Figure 1.
3.1 Front Cabinet
The front cabinet is equipped with main busbar and busbar isolation switch room, circuit breaker room, relay room, etc. The main busbar and busbar isolation switch room are above the cabinet, the circuit breaker room is set below the cabinet, and the room is also equipped with current Transformer, the two chambers are separated by an insulating plate and are connected by a busbar bushing.
The relay is set in the middle of the front of the cabinet. There are 15 small busbar terminals in total, and there is no two-wire cable channel. The terminal room is set in the lower left door, which can install JH10 type terminals 80 or more. M12 is also set below the room. The grounding bolts are used for auxiliary circuit grounding, and there is a small door for maintenance access. Above the terminal room is the operation panel, which can be equipped with auxiliary switches.
3.2 Back Cabinet
The rear cabinet is connected to the front cabinet with bolts. The cabinet can be equipped with bypass busbars and isolating switches as required. The overhead incoming and outgoing lines also pass through the cabinet. Small attached cabinet or screen. When the side mother is not set, the overhead incoming and outgoing lines can bePass through the top of the rear cabinet. The cabinet is also installed with voltage transformers or arresters, and the liaison busbar and cable outlet are installed in this cabinet. The rear door is a two-way door structure. If the live display indicates that there is no electricity, the rear door can be opened, and the main busbar room and the rear cabinet are separated by a partition.
One Time Program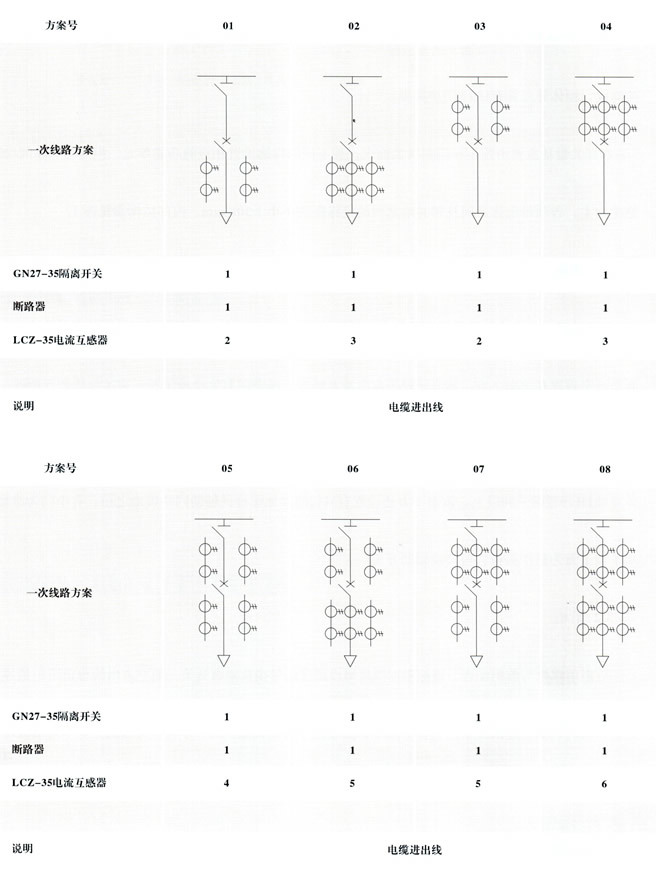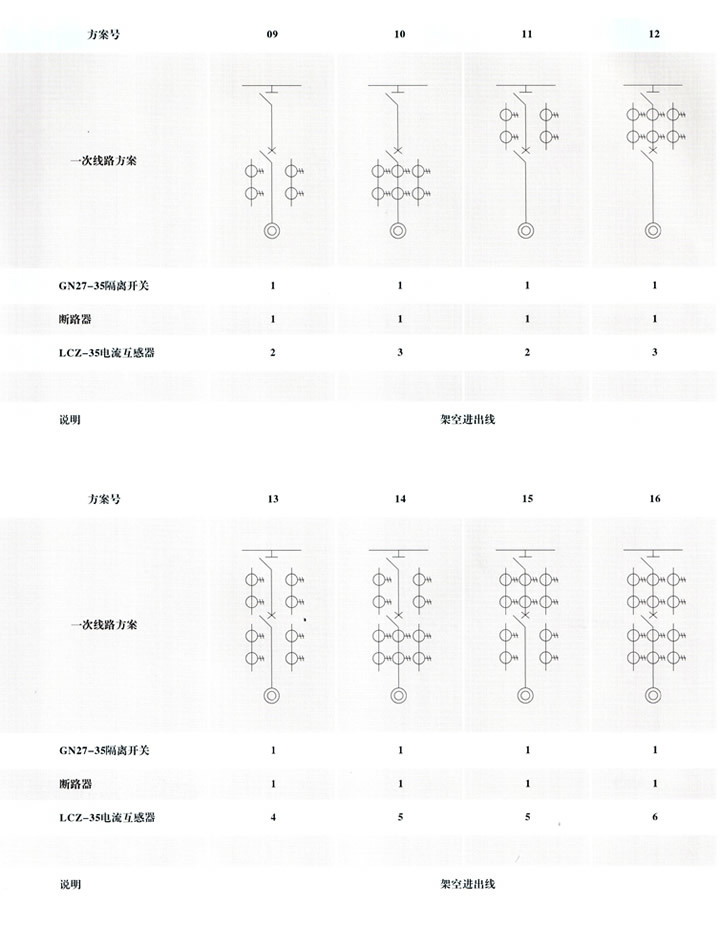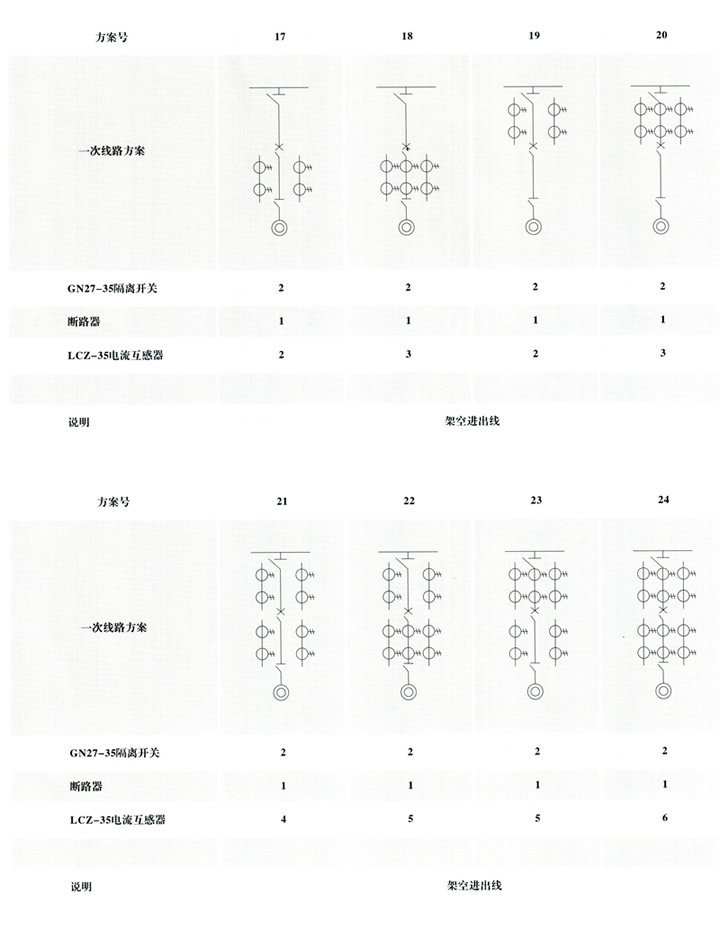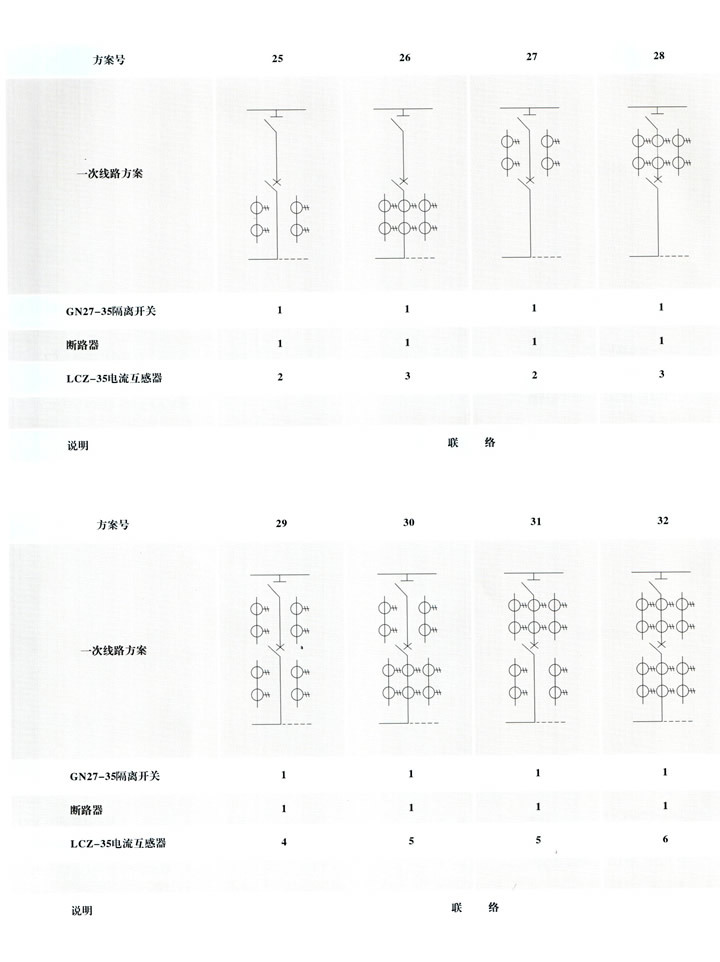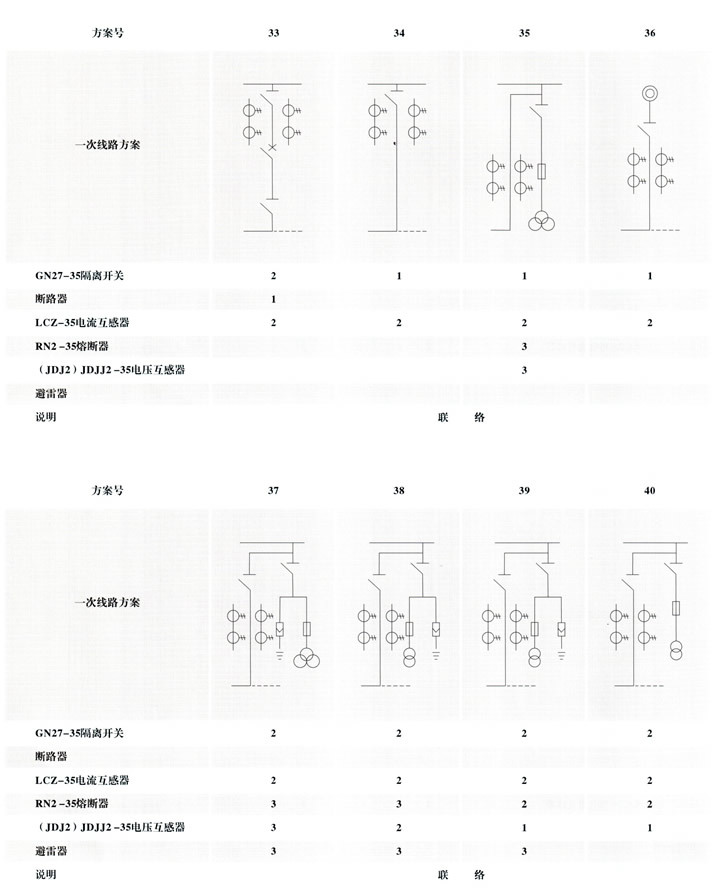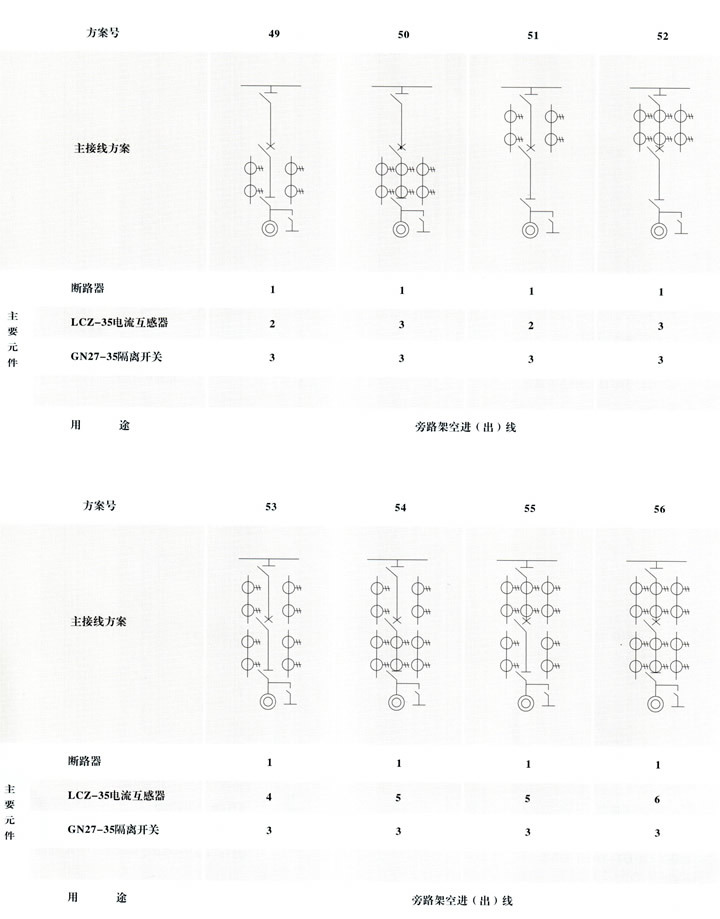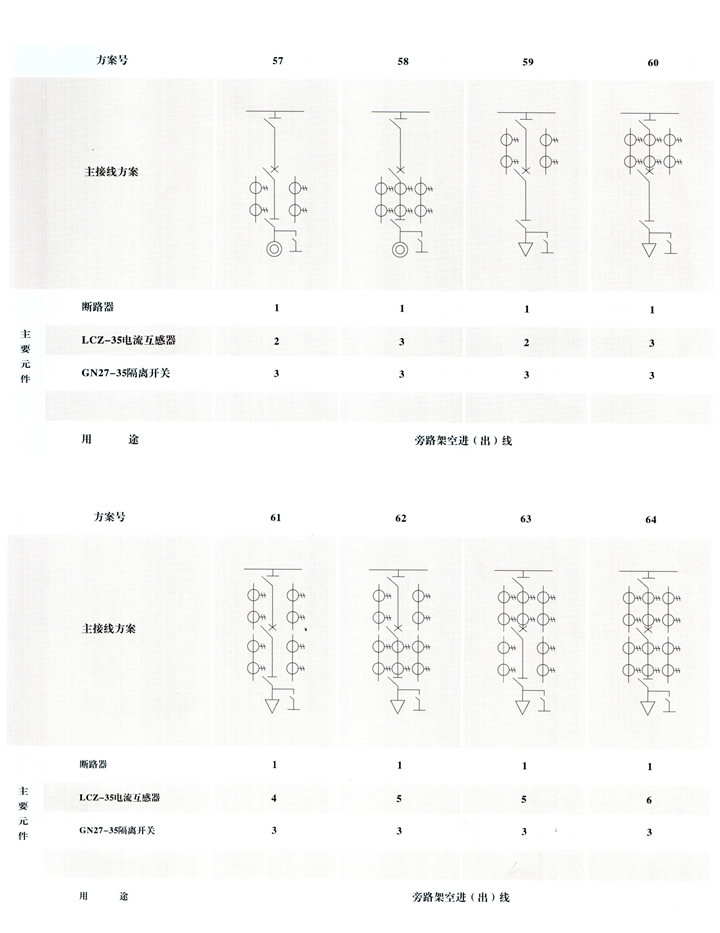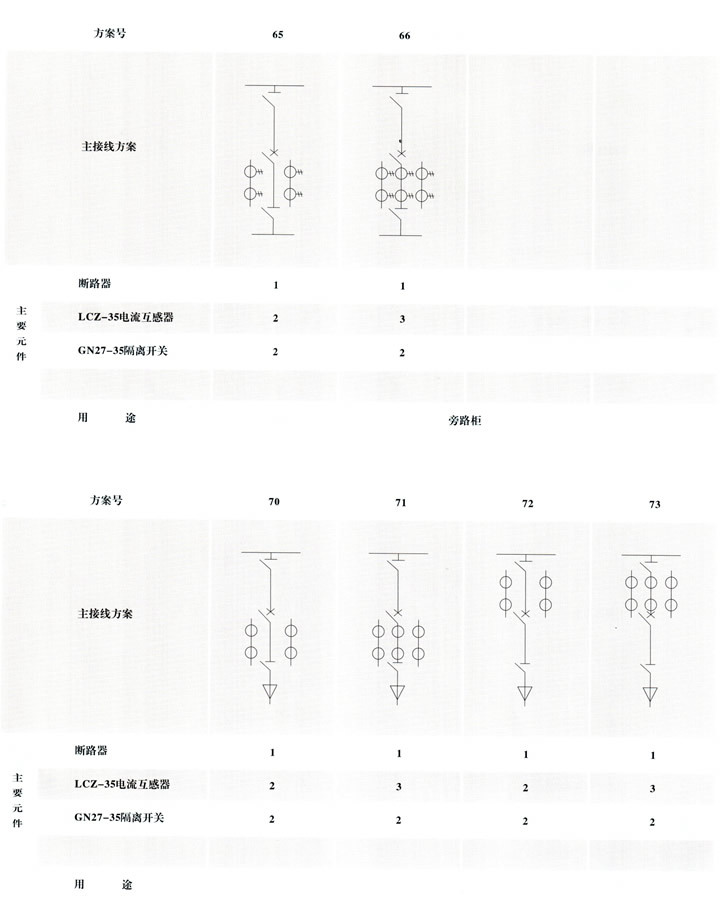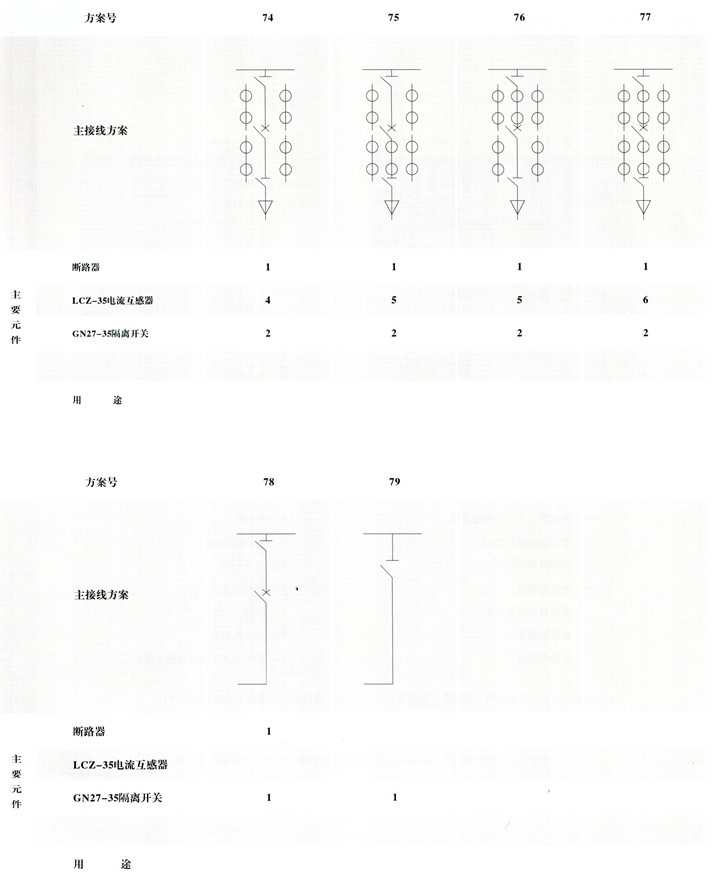 Switchgear structure diagram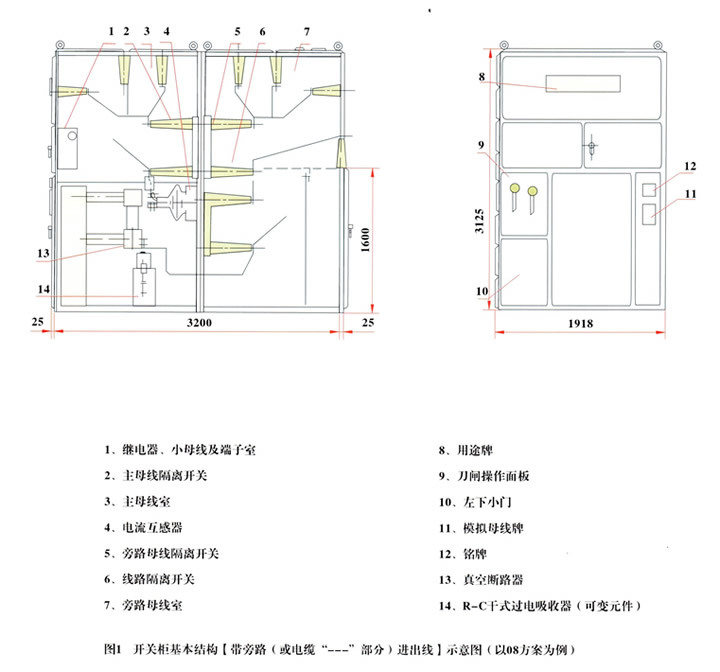 Installation base reference diagram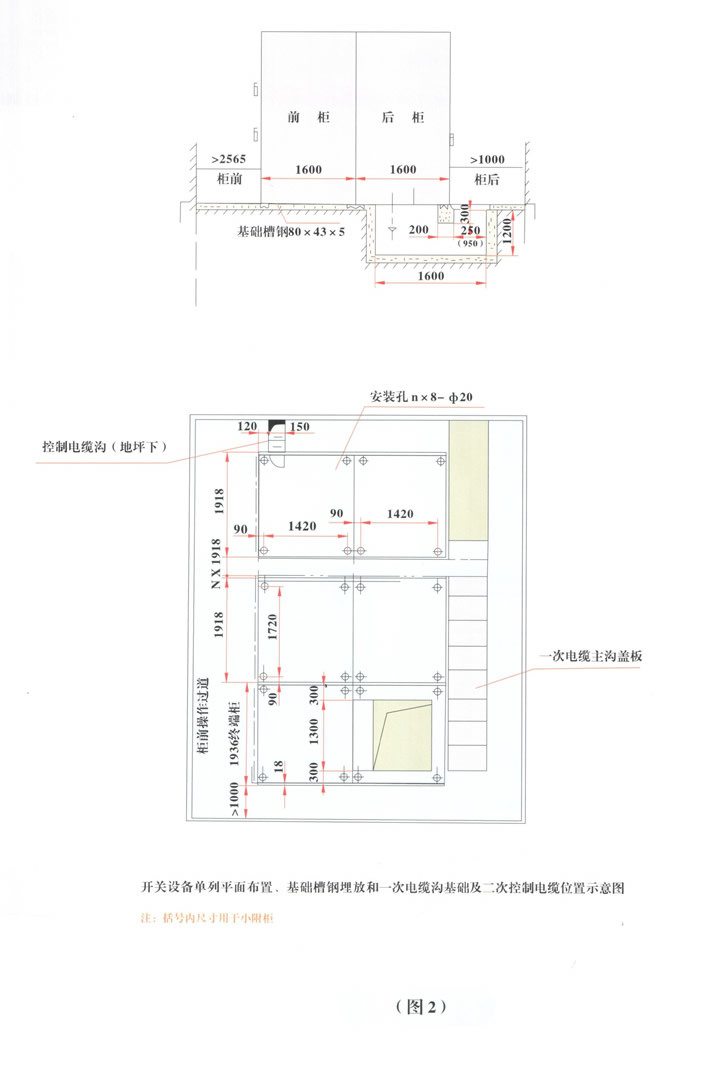 Ordering Instructions