Intelligent operation and maintenance transformation
---
Low-voltage power collection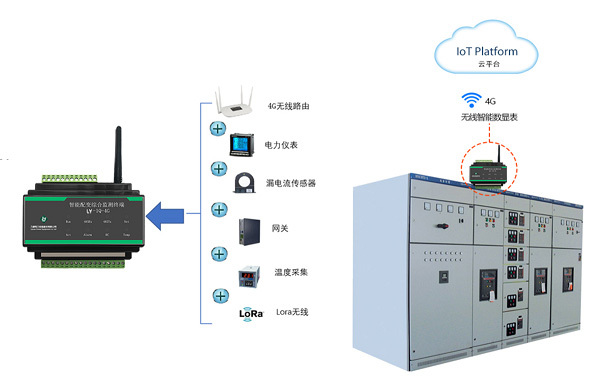 Intelligent operation and maintenance transformation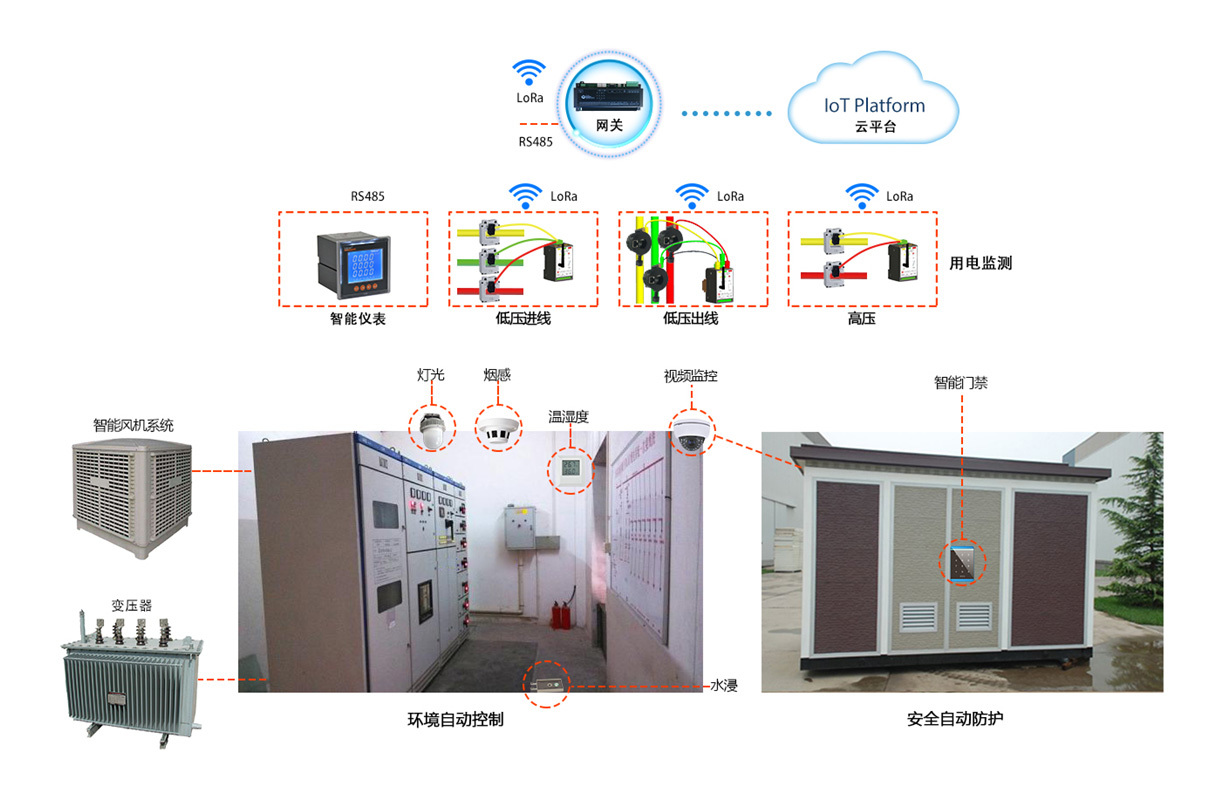 Intelligent distribution terminal monitoring scheme
● Low voltage phase AC full power monitoring, including voltage, current, power power factor and active power, reactive power, 31 harmonic measurement.
● With 3-way temperature measurement, the sensor supports PT100 or NTC thermistor for measuring cable or transformer temperature.
● Leakage monitoring, external leakage transformer.
● Two DI channels, used to detect the status of the incoming line switch.
● Data acquisition accuracy: voltage, current, power 0.2 level, electrical degree 0.5 level.
● Fault recording function: voltage drop, overcurrent switch and so on.
● Built-in 4G communication module /LORA communication module (optional).
● With one RS485 communication interface, can be used as the host to read the data of other modules.
● With WIFI extension interface, can be debugged through mobile APP.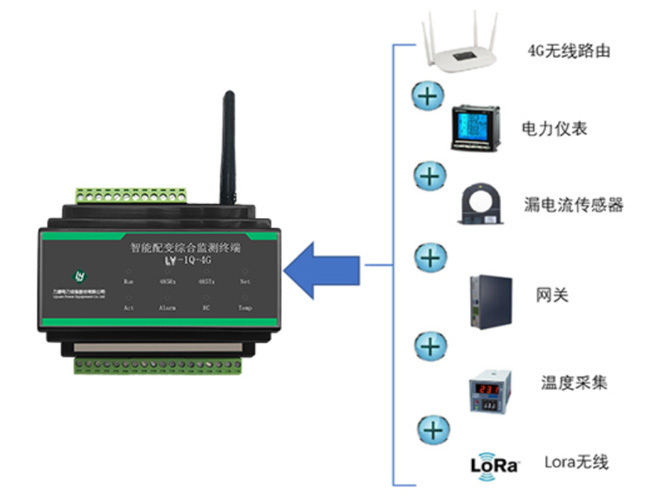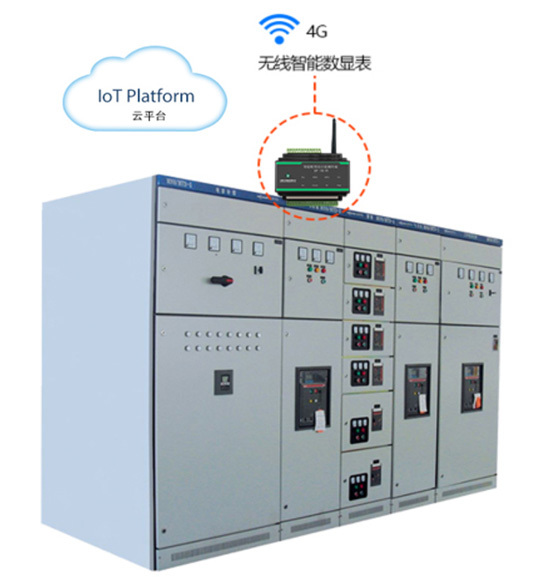 E-mail:sales@hfliyuan.com
Tel:86-0551-62578999
Add: Liyuan High-tech Industrial Park, intersection of Tangkou Road and Bagongshan Road, Taohua Industrial Park, Jingkai District, Hefei City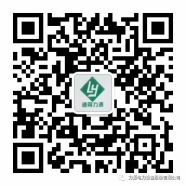 Follow us
---
Copyright ©2023 LIYUAN POWER EQUIPMENT
力源电力